Tracy Grabowski
Tracy Grabowski has been involved in marketing for over 13 years. As a wife and mom to three kids with Non-Celiac Gluten Intolerance and armed with certifications in the Gluten Free lifestyle from Texas A&M, as well as "GREAT Kitchens" and "DineAware" certifications, she recently developed WheatFreely.com to provide consulting and marketing assistance to non-gluten free hospitality industries who wish to safely and ethically establish themselves in this market. Tracy can be reached at: wheatfreely@live.com.
Articles by this Author
Published 08/9/2016

Unrated




Photo: CC--Carine06
Is athletic improvement, after beginning a gluten-free diet, a sign that the athlete had gluten intolerance or celiac disease? Or, could it simply be a benefit of following a gluten-free diet?
The real cause of the gluten-free athlete's improved athletic performance may be harder to uncover than you think.
Published 02/11/2014
Rating: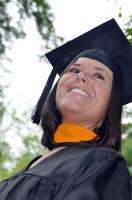 Photo: CC--jameskm03
Looks like the Gluten Free Market will see growth again in 2014, at least, according to a survey conducted as part of the Market LOHAS MamboTrack Annual Natural & Organic Consumer Study, and funded by FreeBird Chicken and Plainville Farms Turkey, both part of the HAIN Corporation (Nasdaq: HAIN).
Published 02/3/2014
Rating: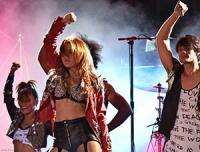 Photo: CC--StarblindKing
It shouldn't be a surprise that there are celebrities who are jumping on the bandwagon of the "gluten free" diet for no reason other than it seems to be a fashionable trend. I don't doubt that there are some celebrities who have actually found benefit and may sincerely suffer from Non-Celiac Gluten Intolerance, or worse, Celiac Disease.