Gluten-Free Food & Specialty Product Companies
Gluten-Free Food & Specialty Product Companies
This category includes articles on various gluten-free specialty food and product companies who manufacture gluten-free products for the fast-growing gluten-free marketplace. Most of the companies here are located in the United States.
Published 05/1/2014

Unrated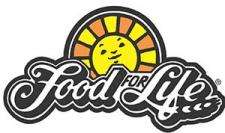 After countless hours of R&D, Food For Life is pleased to release the first available gluten-free breads, which are made from sprouted grains such as quinoa, millet and chia.
Published 06/20/2013
Rating:



Jovial Foods is giving away a trip to Italy! It's true – you can enjoy Italy even if you're gluten-free. Join Shauna and Danny Ahern, from the Gluten Free Girl & the Chef and let them show you just how easy it can be. Traveling gluten-free can be a challenge, but on this Culinary Getaway, you can rest assured Jovial will take care of everything so you can fully relax and enjoy yourself.
Published 03/1/2013
Rating:




Looking for a nutritious snack that will satisfy your crunch cravings but won't throw your diet off track? Crunchmaster has plenty of crunchy, oven baked varieties to fit your healthy lifestyle.
Published 02/1/2013

Unrated





Nature's Flavors has been providing the essence of nature for over 25 years. We are proud of the over 8,000 natural and organic products which have made us a leader in nutritional wellness. We bring life to culinary creations with our pure, honest approach to gathering the natural, nutritional gifts nature provides.
Published 04/1/2012
Rating:



San-J Tamari Soy Sauce is made with 100% soy and no wheat for a richer, smoother taste and naturally brewed for up to six months with no artificial preservatives or MSG added. It is certified gluten-free, kosher and Non-GMO Project verified.
Published 02/7/2012
Rating:



At Rudi's Gluten-Free Bakery we are giving families that suffer from celiac disease and gluten intolerances a healthy, brighter outlook by letting them truly enjoy bread again. Rudi's has been baking bread for over 35 years; Rudi's Gluten-Free Bakery is a natural extension of our commitment to baking on the bright side, creating healthy and wholesome breads the whole family can enjoy.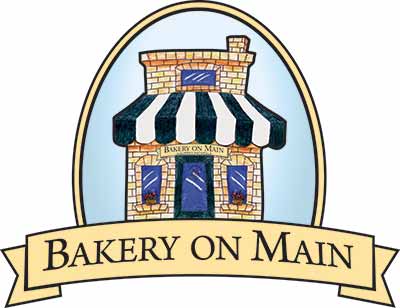 Bakery On Main Gluten-Free Granola came from a simple philosophy: food that's good for you should taste good too.