Hello. I'm new here so please be nice
haha. I just came up with a new ciabatta recipe so I thought it might be useful to some people here. It's pretty quick for a ciabatta, in that there is no over night prove. It is both gluten free and vegan. Please let me know what you think. As always, it's important with many of these ingredients to double check when it comes to cross-contamination. I'm in the UK so not sure what the availability of these is like elsewhere.
I originally tried to post a link to the baking website I posted this on but wasn't allowed. So don't worry if you see the recipe elsewhere, it is me!
Photos: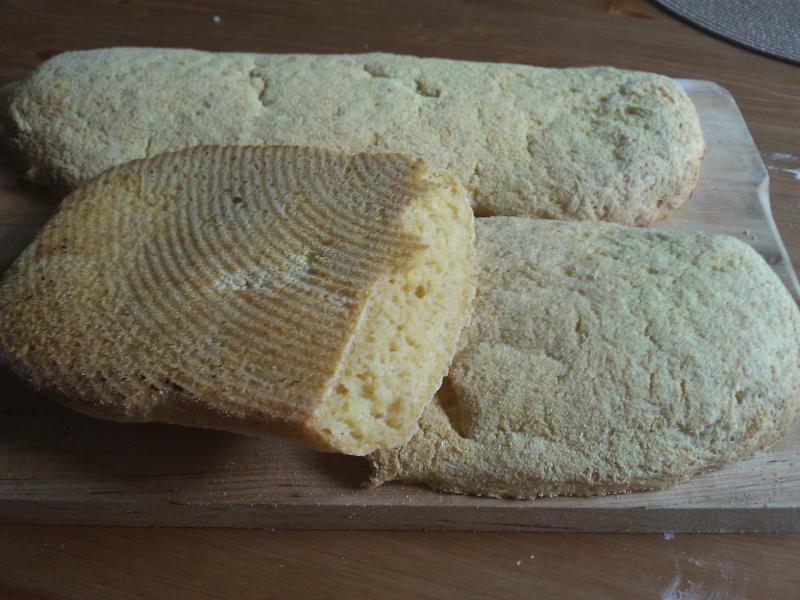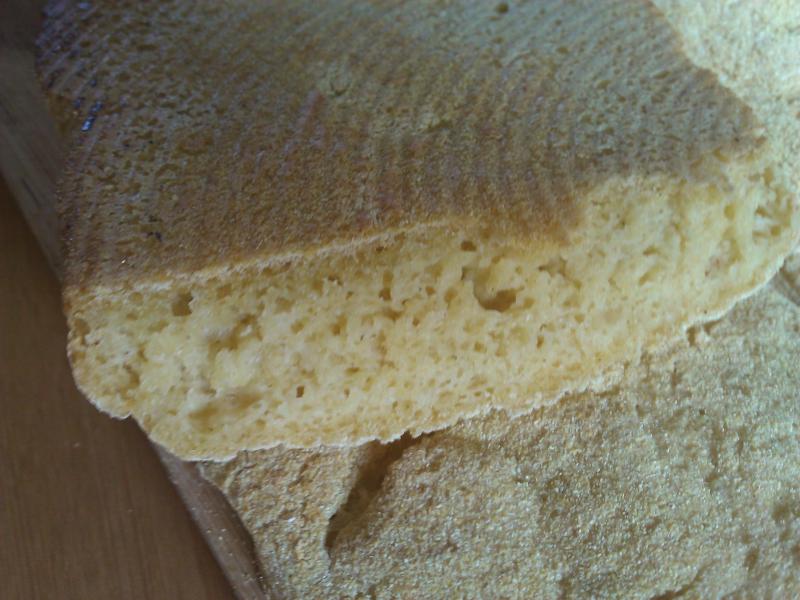 The crumb looks a bit tighter and more cake-y here than it really was. In most places I cut through there were rather large holes, as you'd expect from ciabatta.
Ingredients
10 g
Psyllium Husk (This can be obtained from Asian supermarkets or online. It's a coeliac-friendly natural gluten alternative.)
Instructions
Mix together all the dry ingredients except the psyllium. Mix the psyllium with the water and leave to stand for 10 mins. Mix the water with the flour until completely incorperated. Transfer the dough to a non-stick container (or oiled bowl) and cover. Leav to rise until at least doubled (about 2 hours). Shape into two loaves on a baking tray covered in cornmeal. Preheat the oven to max (mine is a fan oven and it was 250c). Prove the loaves for about 30 mins while the oven heats up. Sprinkle with cornmeal, slash and bake for 20 mins.