Hello... my name is charlie....
Jan 1st after seperating from the wife after 10 yrs I found myself a bloated fat slug...
Being on my own I had a lot of time on my hands..
I went to the fridge completely through out everything ....restocked with fish meat chicken all un processesd raw... oranges apples carrots nuts berries oatmeal eggs.....
I had withdraws headaches but carried a backpack with me with fruit and turned to apples and pears or almonds to snack on..
In 4 weeks lost 10lbs.... 3months 20lbs 6months now a total of 35lbs.... my belly down to 31 from a tight 34... my face was a bowling ball now its slim and sculpted..
I cook all my meals.. I carry apples nuts oranges fruits and homemade beef jerky unsalted unprocesses just dehydrated with me for snacks
A lot with canned tuna in the car with ricecakes
For emergencies....
Its a lot of work but I hope my story and pics will encourage others to cook and carry along their own meals.... the disease can be over come
With about a hour a day prep time in the mornings
Or night before to cook meats and make salads chop veggies and tupperwear them...
Its changed my life for ever.... women in the gym talk to me.... some saw me over the 6 months lose weight ...
A lady I saw a few times when I first joined the gym didn't pay attention to me. ..just saw her yesterday morning 5 months later and her jaw dropped She stood staring at me in dis belief
She litterally looked like she had shock as if she saw a ufo or something ... I'm working out she circles me over and over... taps me on the shoulder and says omg you stuck with it... she said I see people come and go but you didn't give up..
Wow u look awsome I didn't think it was you...
We chatted AND SHE HAS CELIAC ALSO... she is lean and ripped we talked about foods and cooking and I made a friend who understands this
Often mis understood disease ...
Thanks every one....
This was me all glutened up...
Jan 1st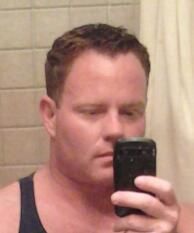 This is me 6months later