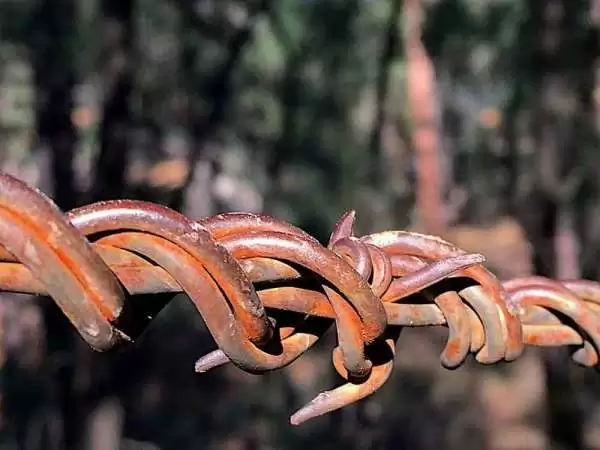 Caption: Image: CC BY 1.0--cogdogblog
Celiac.com 01/04/2020 - My interest in quality of life and celiac disease originated 4 years ago, beginning with my own diagnosis of celiac disease. I was relieved to finally have an accurate diagnosis after almost 15 years of misdiagnosis by an internist. He was convinced that my lack of energy was due to depression, but another physician, who suspected celiac disease, ran some tests and found that my lack of energy was due to limited absorption of nutrients.
My psychological and subsequent physical relief over the diagnosis soon turned to frustration. I realized that I needed to adhere to a strict gluten-free diet. To my dismay, I found that many products contained gluten since it is an inexpensive binding agent. I also found it was necessary to be cautious about a variety of food products, vitamins, medications, toothpaste, lipstick and even postage stamps.
---
Celiac.com Sponsor (A12):


---
---
Celiac.com Sponsor (A12-m):


---
I initially thought "Why wasn't I taught any of this in my nursing program?" There was a lot of information on diabetic diets but virtually nothing on the gluten-free diet. Of course, I also remembered that the teachers taught us that celiac disease only occurs in children. Being a nursing professor, I was also alarmed at how little my colleagues knew about celiac disease and the gluten free diet.

After a lot of reading about celiac disease I realized how common it is for physicians to misdiagnose it. Adult celiac disease is not emphasized in medical, nursing or other allied health educational programs. I guess I should forgive my internist!

I decided to educate every doctor, nurse, student, and anyone else who would listen. I am sure that people whispered "Here comes the celiac advocate again." Educating health professionals was interesting. In fact, one nurse said to me that she could never be on a gluten-free diet.

I said to her "Like one has a choice".

In addition, my life as a social butterfly was undergoing a metamorphosis. My pre-celiac diagnosis life consisted of social interaction with friends and associates at restaurants, parties and other social events. My husband and I also enjoyed eating out at good restaurants. In addition, I love world travel and sampling various ethnic foods.
Passage:
"Is this GF diet a conspiracy to ruin my life?"
Compulsive grocery shopping
I began to see life as having dealt me a nasty card. I do not enjoy grocery stores and I previously spent as little time as necessary shopping for food. I used the get in–get out approach. I rarely looked at food ingredients. Grocery shopping was just a means to an end.
Now I must compulsively check ingredients for any hint of gluten. It has become the enemy and it is secretly hiding everywhere. And it's not just in the grocery stores. In some restaurants waiters told me that there was no gluten in the food, then arrived with a dish crusted in bread crumbs. I especially enjoyed the time when a waitress said that we do not use wheat in this dish and came out with a flour tortilla.
I once interviewed a Chef who told me that she was on a gluten-free diet for one year. She said that it was the most frustrating experience of her life. She said that gluten forms the cohesive basis for most foods. It was what made baked goods nice light and fluffy. She was glad that she no longer had to be on the diet.
Oh yes! Did I tell you that I have a shelf filled with many gluten-free cookbooks? They are busy collecting dust. Good intentions but not one has been opened yet. This is, in part, due to my workaholic schedule but the rest you can attribute to my lack of motivation.
Health Food Stores and Gluten-free products
Thank goodness for the celiac support groups. The group in my area has been so active and has encouraged the local health food stores to carry a lot more gluten-free products. To my surprise they sell GF fresh baked goods and other groceries. I was thrilled! However, I also started realizing that these products were often more expensive and some of the baked goods were very dense with calories compared to those that contain gluten. I was consuming a lot more calories than I should eat.
Weight gain
The next problem was gaining weight. Being able to absorb nutrients now, and the high caloric content of much of the GF products, caused me to gain weight. I decided to search for weight loss programs that could accommodate a gluten-free diet. Programs such as Jennie Craig do not accommodate GF diets. I finally found an expensive weight loss program that provided a nutrionist to develop a customized program. As with other things in my life, the program closed seven months later.
Passage: Perceiving the glass is half -full
Being on a Gluten-free diet has had some positive outcomes.
Eating healthy and friends
Shopping in health food stores has made me eat healthier than I have ever eaten in my life. My social life is diminished but I have some really good friends who consciously try to provide gluten free food for me. Others view it as though it is a preference on my part saying: "You can have a little gluten." I now know who my real friends are.
Making new friends
I was on a movie set a couple of months ago and a well known actor was there. I found out that he has celiac disease. It was like meeting an old friend. We talked for over an hour about gluten free diets, and the impact it has had on both our lives. You see, being a celiac helps you make new friends!
A New focus for my life's work
Being a celiac has also provided a new focus for my research. I am trying to help better understand the quality of life issues for those of us with celiac disease. I feel like I have this "inside" perspective.
In conclusion
Someone asked me the other day "If you had a week to have whatever you want, what would you choose?" I surprised myself by saying "To eat regular food for one week. That would be my dream."
She laughed. Then she realized that I was serious. Maybe I haven't come as far in my passages as I thought.