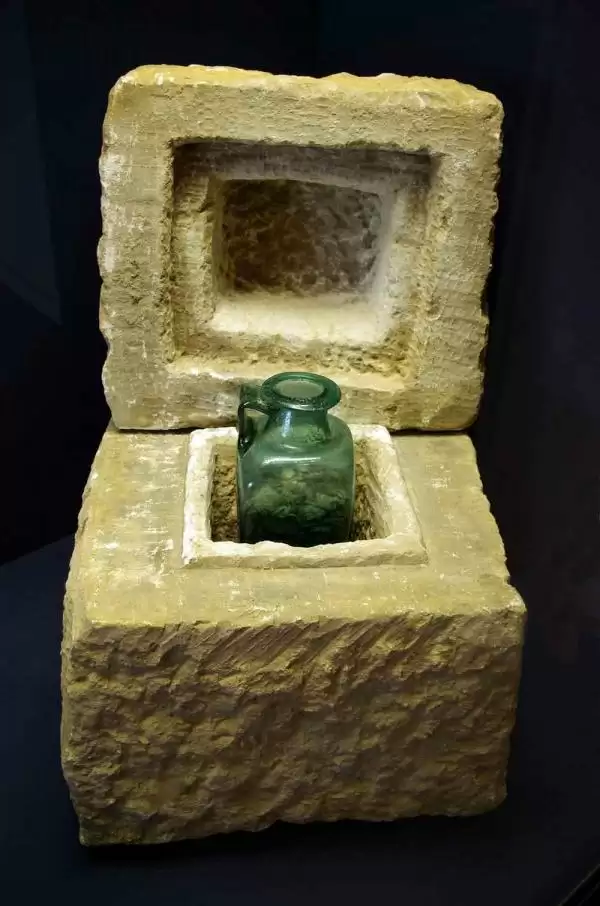 Caption: Image: Saint-Marcel (Indre). CC--Daniel Jolivet
Celiac.com 12/31/2018 - Rates of celiac disease are about triple for patients who also suffer from cystic fibrosis, compared to those without cystic fibrosis. A team of researchers recently investigated the molecular similarities between celiac disease and cystic fibrosis. Specifically, they set out to examine the role of mutations of the gene coding for cystic fibrosis transmembrane conductance regulator (CFTR), an anion channel pivotal for epithelial adaptation to cell‐autonomous or environmental stress. 
The study was led by Luigi Maiuri, Valeria Raia, and Guido Kroemer. They are variously affiliated with the San Raffaele Scientific Institute in Milan, Italy, the University of Naples Federico II in Italy, and the Paris Descartes University in France. Their research shows a connection between celiac disease and cystic fibrosis, and suggests that a compound developed for cystic fibrosis may also treat celiac disease. The results might bring us closer to a treatment for celiac disease. 
Failure of the cystic fibrosis transmembrane conductance regulator in cystic fibrosis patients triggers the accumulation of mucus in the patients' lungs and intestine. By activating the immune system, the mechanism underlying CFTR malfunction causes several reactions in the lungs and other organs. These reactions are very similar to immune responses to gluten in celiac patients. Intrigued, Maiuri, Kroemer, and their colleagues took a closer look at the molecular underpinnings of these similarities. For people with celiac disease, eating gluten triggers the immune system to attack the mucus inside the small intestine. This immune attack presents as classic celiac symptoms, such as bloating, nausea, vomiting, diarrhea, and upset stomach.
The team's findings appear in The EMBO Journal, and point to possible new therapies and treatments for celiac disease. The most promising part of the team's data indicate that CFTR potentiators, used to treat cystic fibrosis, may also be effective in treating celiac disease.
With researchers revealing new connections between celiac and numerous other diseases, it's a very exciting time for celiac research. As researchers learn more about the connection between celiac disease and cystic fibrosis, look for new treatments for celiac disease in the not too distant future.