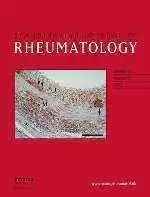 Caption: New study on scleroderma and celiac disease.
Celiac.com 10/01/2010 - Scleroderma is a chronic, systemic autoimmune disease characterized by tissue fibrosis, or hardening, vascular changes, and autoantibodies.
There are two forms of scleroderma. The first is called limited systemic sclerosis/scleroderma cutaneous, and manifests mainly affect the hands, arms and face. This form of scleroderma was earlier known as CREST syndrome, because symptoms included Calcinosis, Raynaud's phenomenon, Esophageal dysfunction, Sclerodactyly, and Telangiectasias. This form of scleroderma triggers pulmonary arterial hypertension in up to one third of patients, which is the most serious problem.
---
Celiac.com Sponsor (A12):


---
---
Celiac.com Sponsor (A12-m):


---
The second, less common form of scleroderma is called diffuse systemic sclerosis/scleroderma. This form progresses quickly and affects large areas of skin and one or more internal organs, generally the kidneys, esophagus, heart and lungs.

A recent letter by doctors R. Thonhofer M. Trummer, and C. Siegel noted that capillaroscopy shows an active pattern of scleroderma in celiac disease. They are affiliated with the Department of Internal Medicine at the State Hospital Muerzzuschlag, and with the Department of Rheumatology at the Medical University of Graz in Austria.

Their letter notes that previous studies have shown celiac disease to be associated with higher rates of Raynaud's phenomenon, sclerodactyly, arthritis, polymyositis, pericarditis, vasculitis, and scleroderma.

The doctors describe the case of a 41-year-old, non-smoking woman, who presented with Raynaud's phenomenon and progressive weight loss. For nearly twenty years, the woman had suffered symptoms of Raynaud's phenomenon, with classical tricolore phenomenon and symmetrical bilateral involvement of hands, with lesser effect on her feet. The woman's weight loss had persisted for two years, accompanied by unspecific abdominal symptoms including meteorism and episodic diarrhea. The attacks of Raynaud's phenomenon seemed to be triggered by exposure to cold or by emotional stress.

The doctors ruled out digital ulcers, vibration injury, and ingestion of toxic agents as possible causes.  A color Doppler ultrasound examination of the arteries of the upper and lower extremities showed nothing remarkable. Radiographs of the hands, feet, clavicles, cervical, and lumbar spine were also not remarkable.

Nailfold capillaroscopy of digits two to five bilaterally showed capillary loss in some areas, mild, focally moderate to severe disorganization of the vascular architecture, frequent giant capillaries, and hemorrhages adjacent to enlarged, nearly normal, and giant capillaries.

The patient showed negative test results for anti-nuclear antibodies, complement factors, anti-DNA antibodies, anti-neutrophil cytoplasmic antibodies, anti-cardiolipin antibodies,
cryoglobulinaemia, and rheumatoid factor. Erythrocyte sedimentation rate and C-reactive protein were in the normal range.

The patient showed positive screens for anti-endomysial antibodies and anti-tissue transglutaminase antibodies. Endoscopy and several biopsies of the large bowel and terminal ileum showed nothing remarkable. Gastroduodenoscopy showed normal mucosa in the upper gastrointestinal tract.

Looking at biopsy results from different parts of the duodenum, the team found an increase in intraepithelial lymphocytes, with about 60 to 70 per 100 enterocytes, along with shortening of the epithelial cells, and a reduction of globlet cells.

As a result of antibody testing, anamnesis, and histology, the team was able to make a diagnosis of celiac disease. After the patient began treatment with a gluten-free diet, the abdominal symptoms and weight loss subsided, and the Raynaud's phenomenon attacks became less frequent.

Clinical and laboratory evaluation over the last four years have not shown any connective tissue disease in the patient. The team used capillaroscopy every 6 months to show that the pattern of damage remained unchanged, and was not improved by the gluten-free diet within the first year.

After 18 months, the vascular architecture showed some improvement, with no further bleeding or enlarged capillaries. Repeated examinations after that point showed similar, near-normal findings.

There have been previous reports of several rheumatological disorders, including Raynaud's phenomenon in people with celiac disease, but this seems to be the first report of extensive
microvascular damage, similar to capillary changes in scelroderma, documented by nailfold capillaroscopy in a patient with celiac disease.

Because they excluded any underlying connective tissue disease or other secondary causes of Raynaud's phenomenon, the team's findings support a causal relationship between celiac disease and Raynaud's phenomenon, especially in regards to the described capillary pattern. Normalization of the patient's vascular architecture after a year and a half on a gluten-free diet further bolster their findings.

The team admits the possibility of evolving scelroderma in the patient, but points out that the negative laboratory testing, organ screening, and inconspicuous clinical examination would seem to make that scenario highly unlikely.

It will be interesting to see what doctors can learn through additional nailfold capillaroscopy investigations into the special capillary pattern in celiac disease patients.

Source: