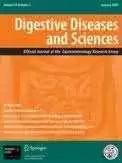 Caption: New research on psychosocial factors and celiac disease
Celiac.com 09/15/2010 - Until the present study, no clinical research had been published regarding the relative effects of clinical and psychosocial variables on outcome in celiac disease.

A team of researchers examined psychosocial factors that may influence disease activity in celiac patients, such as relationships among demographics, psychosocial factors, and disease activity with health-related quality of life (HRQOL), health care utilization, and symptoms.

The research team included Spencer D. Dorn, Lincoln Hernandez, Maria T. Minaya, Carolyn B. Morris, Yuming Hu, Suzanne Lewis, Jane Leserman, Shrikant I. Bangdiwala, Peter H. R. Green and Douglas A. Drossman of the Center for Functional GI and Motility Disorders at the University of North Carolina, Chapel Hill, USA.

The team enrolled 101 adult patients with celiac disease with the goal of charting any relationships among demographics, psychosocial factors, and disease activity with health-related quality of life (HRQOL), health care utilization, and symptoms. All patients were newly referred to a tertiary care center with biopsy-proven celiac disease.

The team examined: (a) demographic factors and diet status; (


disease measures (Marsh score, tissue transglutaminase antibody (tTG) level, weight change and additional blood studies); and © Psychosocial status (psychological distress, life stress, abuse history, and coping). They then conducted multivariate analyses to predict HRQOL, daily function, self-reported health, number of physician visits, and GI symptoms, such as pain and diarrhea.
They found that patients with psychological distress and poor coping skills suffered from impaired HRQOL and daily function.
Patients who reported poorer health generally showed poorer coping, longer symptom duration, lower education, and greater weight loss. Patients with poorer coping, abnormal tTG levels, and milder Marsh classification generally had more physician visits.
Patients with higher psychological distress and greater weight loss also showed higher pain scores. Patients with greater psychological distress and poorer coping also showed higher rates of diarrhea.
Their results show that among patients at celiac disease referral centers, psychosocial factors have a greater impact on health status and GI symptoms than does disease activity. Such factors should be considered as part of the patient's treatment and prognosis.
Source: