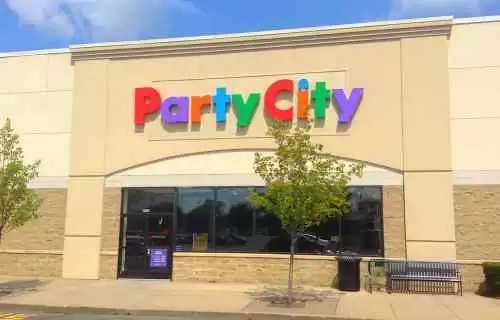 Caption: Photo: CC--Jeepers Media
Celiac.com 02/20/2018 - Party City has pulled a controversial advertising spot that provoked outrage in gluten-free community by tagging gluten-free dieters as 'gross.'
Moreover, both Party City, and the advertising firm behind the pre-Super bowl ad, Hill Holliday, have issued public apologies in an effort to mitigate the outrage caused by its obviously insensitive ad.
When one of the women points out the gluten-free options, the other asks "Do we even know people that are like that?"
The first woman answers: "Tina."
To which, the second woman says: "Oh, gross, yeah."
Perhaps unsurprisingly, furious viewers wasted no time in launching the Twitter hashtag #IAmTina, which called out both Party City and Hill Holliday for insensitivity toward people with celiac disease or gluten-sensitivity.
Party City apologized via Instagram, and also clarified that celebrity Sunny Anderson played no part in the campaign.
The company statement reads, in part: "Party City values its customers above all else, and we take your feedback extremely seriously. We recognize that we made an error in judgment by running the recent Big Game commercial, which was insensitive to people with food allergies…We will also be reviewing our internal vetting process on all advertising content to avoid any future issues. In addition, Party City will be making a donation in support of Celiac Disease research."
Read more at: Adweek.com