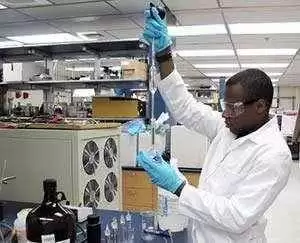 Caption: Photo - CC: rdecom
Celiac.com 11/14/2011 - Alvine Pharmaceuticals claims that Phase 2a clinical trial of ALV003 demonstrates the drug's ability to mitigate gluten-triggered intestinal mucosal damage in serologically negative celiac disease patients who followed a gluten-free diet for one or more years.

The company presented findings from the study at the 19th United European Gastroenterology Week (UEGW) in Stockholm. Alvine will present their data in an abstract, titled "ALV003, a Novel Glutenase, Attenuates Gluten-Induced Small Intestinal Mucosal Injury in Celiac Disease Patients: A Randomized Controlled Phase 2A Clinical Trial,"
Finding a treatment that can help eliminate gut damage in celiacs who are following a gluten-free diet is an important step in improving long-term treatment of celiac disease.
Doctor Peter Green, M.D., agrees. Dr. Green is director of The Celiac Disease Center and professor of clinical medicine at Columbia University College of Physicians and Surgeons. He says that a "gluten-free diet does not completely prevent exposure to gluten and does not affect the underlying cause of disease." This can potentially leave patients "vulnerable to gastrointestinal symptoms and serious long-term medical consequences," he says.
Simply put, Dr. Green says, "there are currently no approved therapies for celiac disease.
For the trial, 41 adults with clinically proven celiac disease, and who followed on a gluten-free diet for one or more years, received ALV003 or a placebo each day for six weeks. Test subjects also received 2g of gluten in the form of bread crumbs.
Each subject received small bowel biopsy at the start of the trial, and again after six weeks of daily gluten challenge.
Researchers obtained biopsy results from 34 patients. Results showed significantly less small intestinal mucosal injury in patients treated with ALV003 than in placebo-treated patients after six weeks (p=0.013). 
Placebo-treated patients suffered more adverse events, most commonly including abdominal distention, flatulence, eructation, abdominal pain and diarrhea.
"Based on the results of this rigorously conducted trial, we believe that clinical proof-of-principle has been achieved. We are currently preparing for a Phase 2b trial of ALV003 in celiac disease patients targeted to begin in 2012," said Daniel Adelman, chief medical officer at Alvine Pharmaceuticals.
Source: