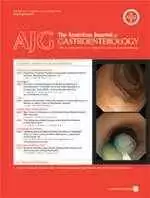 Caption: New American Journal of Gastroenterology paper examines celiac disease prevention measures.
Celiac.com 12/08/2010 - A team of researchers recently compiled an overview of prevention measures and exploratory pharmacological treatments of celiac disease. Maud Pinier, Gregor Fuhrmann, Elena Verdu and Jean-Christophe Leroux comprised the research team.
First, a bit of background. Human leukocyte antigens (HLAs) is the name scientists give to the major histocompatibility complex (MHC) in humans.
Celiac disease is common worldwide, and 90–95% of people with celiac disease exhibit HLA-DQ2 molecules and the rest exhibit HLA-DQ8.
Celiac disease affects about 1 in 100 individuals in the general population, but recent studies show a substantial increase in American and Finnish populations in the recent years. This rise in celiac disease rates cannot be explained by better screening methods, and other factors have been suggested including environmental factors such as breast-feeding, time of gluten introduction, and infections.
Celiac disease patients can present a wide variety of pathological and clinical symptoms, ranging from severe to subtle, and the clinical expression is not always indicated by the presence of intestinal atrophy.
Classic celiac symptoms include diarrhea, abdominal bloating, and discomfort. However, numerous people with celiac disease go undiagnosed because their symptoms are not apparent, as in cases of silent celiac disease, or because their symptoms are atypical.
Complications of celiac disease include refractory celiac disease, a rare, but complex disorder with severe and recurrent symptoms, in which patients remain unresponsive after at least 6 months on a strict gluten-free diet.
It's rare for patients with non-responsive celiac disease to develop enteropathy-associated T-cell lymphoma, a complication of celiac disease that requires drug-based therapies. Only about 0.5–1/1.000.000 celiac patients develop this rare disorder.
Other autoimmune disorders, such as autoimmune thyroiditis and type 1 diabetes, are also more common in people with celiac disease.
Among siblings of children with type I diabetes, rates of celiac disease have been shown to correlate with the prevalence of celiac disease-associated HLA-DQB1 alleles.
Moreover, the risk of celiac disease is significantly higher in children with type 1 diabetes who also carry the HLA-DQB1*02–DQA1*05 genotype.
A recent genotyping study comparing 8,064 people with type 1 diabetes with 9,339 control subjects showed that patients with type 1 diabetes and celiac disease share seven common alleles that regulate autoimmune responses.
Recent data also confirm an elevated risk of mortality in individuals with mild gluten-induced inflammation who show no villous atrophy.
The team concludes by noting that, due to the high prevalence of celiac disease, and its rising numbers, early prevention may represent a cost-effective strategy.
Source: