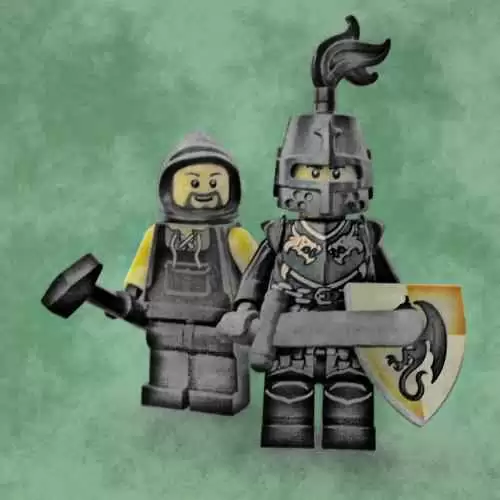 Caption: Photo: CC--Pascal
Celiac.com 06/26/2017 - Designed to reduce or eliminate symptoms of gluten contamination in gluten-sensitive individuals, the product known as AN-PEP, marketed in the U.S. as Tolerase G, is a prolyl endoprotease enzyme, derived from Aspergillus niger, that has shown promise in breaking down gluten proteins.
The latest news comes in the form of a small study that shows the enzyme to be effective in the stomach itself, where harshly acidic conditions render many enzymes ineffective.
König was also quick to caution that "you cannot use this enzyme to treat or prevent celiac disease." The enzyme is not intended to replace a gluten-free diet for celiac patients.
The enzyme is designed to provide some protection against cross-contamination for people with gluten-sensitivity by breaking down modest amounts of gluten to reduce or prevent adverse immune reaction.
A previous study showed that AN-PEP breaks down gluten after an intra-gastrically infused liquid meal in healthy volunteers (Aliment Pharmacol Ther. 2015;42:273-285).
In the latest randomized placebo-controlled crossover study, Dr König and her colleagues assessed the ability of AN-PEP to degrade gluten after a normal meal in people with gluten sensitivity.
The research team looked at 18 people with self-reported gluten sensitivity, and with no confirmation of celiac disease. On three separate visits, investigators collected gastric and duodenal aspirates with a multilumen nasoduodenal-feeding catheter.
Participants then consumed a porridge containing gluten, approximately 0.5 g, in the form of two crumbled wheat cookies. They also consumed a tablet containing AN-PEP at either 160,000 PPi or 80,000 PPi), or placebo. Investigators collected stomach and duodenal aspirates over the following 3 hours.
In both the high- and low-dose AN-PEP groups, gluten concentrations in the stomach and in the duodenum were substantially lower than in the placebo group.
This study shows that AN-PEP does break down gluten in the stomach, where many enzymes fail. If successfully tested and commercially released, AN-PEP could help people with gluten sensitivity, including those with celiac disease, to reduce or eliminate symptoms associated with casual gluten contamination.
 Source: