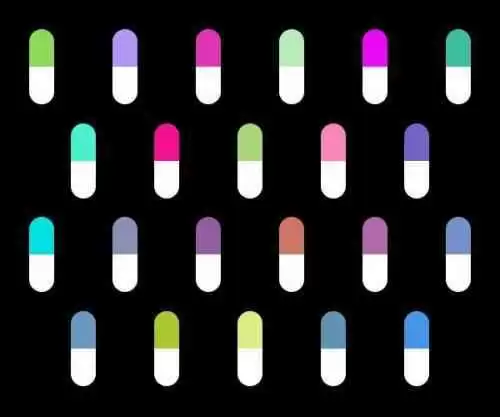 Caption: Image: CC--Robson#
Celiac.com 08/21/2015 - Here's every celiac disease treatment currently in development in a single list:
ALV003, by Alvine Pharmaceuticals, is a combination of two enzymes that break down gluten before it can provoke an immune reaction. The drug is a powder to be dissolved in water and taken before meals.

ALV003 most recently passed a phase 2 clinical trial, results of which appeared in the June 2014 issue of Gastroenterology. Post-trial biopsies showed that ALV003 prevented intestinal damage in 34 volunteers with celiac disease who ate 2 grams of gluten each day for six weeks and also took the drug. Phase 2b, a 12-week trial, is now underway.
 
AN-PEP, by DSM Food Specialties, is another enzyme that degrades gluten. AN-PEP is believed to work best when taken while gluten is still in the stomach.

Results from a small 2013 study showing AN-PEP to be safe, appeared in the World Journal of Gastroenterology. For the study, 16 people ate 7 grams of gluten every day for two weeks and half of them also ate AN-PEP, and half took a placebo. However, the placebo group did not get sick enough during the course of the study to show that the enzyme had any effect, so further study is under way.
 
ActoBiotics by ActoGenX uses Lactococcus lactis as an expression system to locally secrete bio-therapeutics such as cytokines, antibodies, hormones, etc.

Early pre-clinical work with a genetically altered L. lactis secreting a peptide derived from gliadin demonstrated an in vivo suppression of gluten sensitization.

Specifically, Huigbregtse et al. engineered L. lactis to secrete a deamidated DQ8 gliadin epitope (LL-eDQ8d) and studied the induction of Ag-specific tolerance in NOD ABo DQ8 transgenic mice [34]. Although apparently not part of the ActoGenX development program, recent work by Galipeau et al. also deserves mention in this context.

The group treated gluten-sensitive mice with elafin, a serine protease inhibitor, delivered by the L. lactis vector, and found normalization of inflammation, improved permeability, and maintained ZO-1 expression. There is speculation that this is due to reduced deamidation of gliadin peptide.
 
AVX176 by Avaxia Biologics, is an investigational oral antibody drug patented to provide "Antibody Therapy for Treatment of Diseases Associated with Gluten Intolerance." The patent, which expires on May 27 2029, provides broad coverage for treating celiac disease using orally administered antibodies produced by Avaxia's proprietary platform technology.
 
BL-7010, by BioLineRx, is a novel co-polymer for the treatment of celiac disease, which significantly reduces the immune response triggered by gluten.

This drug has been shown in mice to reduce the immune system response that leads to intestinal damage and villous atrophy in celiac disease. BL-7010 actually binds to the gluten protein, reducing the protein's toxicity.The drug, with the gluten molecule attached, then passes harmlessly through the digestive system to be expelled as stool.

BL-7010 has undergone safety testing in humans and was found to be well tolerated. According to BioLineRx, testing will begin in mid-2015 to see if the drug works as expected to diminish gluten's effects on the body.

However, BL-7010 is designed to protect only against gluten cross-contamination; it won't allow people with celiac disease to eat large amounts of gluten.
 
CCR9, by Chemocentryx, is a drug called vercirnon, which is also known as Traficet-EN, or CCX282B), and was originally intended for patients with moderate-to-severe Crohn's disease. CCR9 has completed one Phase 2 trial in 67 patients with celiac disease. However, despite the completion of the trial several years ago, no results relating to celiac disease have been made public or published.
 
Egg Yolk Enzyme. Little is known about efforts to develop a celiac treatment that uses egg yolk to coat gluten and allow it to pass through the body undetected, thus preventing an adverse gluten reaction in sensitive individuals. Like most other drugs being developed, this treatment would work to prevent reactions to small amounts of gluten, rather than as a cure. 
 
Larazotide Acetate by Alba Therapeutics.

How it works: Larazotide acetate blocks a protein that carries pieces of gluten across the gut, where immune cells can see them. Fasano and his colleagues found that this carrier protein, called zonulin, is overproduced by celiac patients after they eat gluten.

Results of the most recent phase 2 trial of larazotide acetate, published in February 2015 in Gastroenterology. The volunteers who took the drug experienced fewer days with disease symptoms during the 12 week-long study.
 
Nexvax2, by ImmusanT, works much like an allergy shot. Nexvax2 exposes the immune system to gluten in a controlled way so that immune cells that are usually activated get turned off or eliminated.

So far, Nexvax2 has completed a phase 1 trial showing it to be safe. More research is being done to test whether it is effective.

Designed to work as a vaccine, Nexvax2 combines three proprietary peptides that elicit an immune response in celiac disease patients who carry the immune recognition gene HLA-DQ2. Similar to allergy shots, the vaccine is designed to reprogram gluten-specific T cells triggered by the patient's immune response to the protein.
 
ZED1227 by Dr. Falk Pharma and Zedira recently announced the start of phase I clinical trials for the drug candidate ZED1227, a direct acting inhibitor of tissue transglutaminase. The small molecule targets the dysregulated transglutaminase within the small intestine in order to dampen the immune response to gluten which drives the disease process.
Stay tuned for updates and progress reports as these drugs work their way through their various trial phases.
---
Celiac.com Sponsor (A12):


---
---
Celiac.com Sponsor (A12-m):


---
Finally, share your thoughts on all these celiac drugs in the development pipeline. Are you excited, wary, both? Let us know by commenting below.

Source: