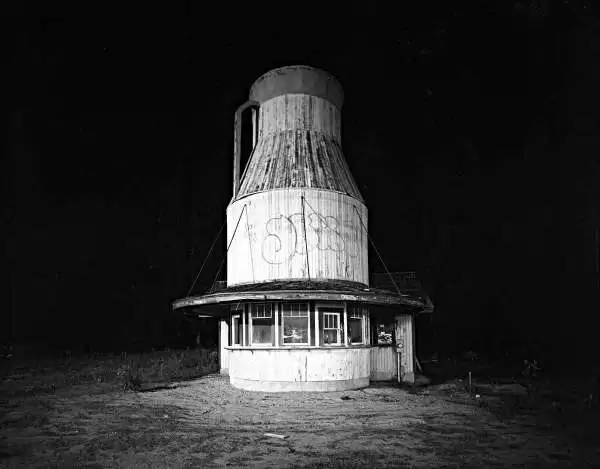 Caption: Abandoned Milk Can. Image: CC BY 2.0--TunnelBug
Celiac.com 02/08/2021 - Anti-tissue transglutaminase antibodies (tTG) are a strong indicator of celiac disease, but positive anti-tTG antibodies have also been reported in some non-celiac patients. A team of researchers recently set out to examine positive anti-tTG antibodies that are not related to gluten intake.
The research team included Mónica Garcia-Peris, Ester Donat Aliaga, María Roca Llorens, Etna Masip Simó, Begoña Polo Miquel, and Carmen Ribes Koninck.
---
Celiac.com Sponsor (A12):


---
---
Celiac.com Sponsor (A12-m):


---
They are variously affiliated with the Pediatric Service, Lluís Alcanyís Hospital, Xàtiva (Valencia), Spain; the Pediatric Gastroenterology Unit, Hospital Universitari i Politécnic La Fe, Valencia, Spain; and the Celiac Disease and Digestive Immunopathology Unit, Instituto de Investigación Sanitaria La Fe in Valencia, Spain.

The research team performed a review and follow up of suspected celiac patients, who showed increased anti-tTG levels and gastrointestinal symptoms, but atypical blood screens, positive anti-tTG with gluten-free diet, along with decreased anti-tTG levels, independent of gluten intake.

They reviewed cases for a total of 9 patients, all of whom were positive for HLA DQ2/DQ8. In 5 cases (Group A), patients showed Marsh 3 involvement in the initial biopsy, and were diagnosed with celiac disease. 

Cow's Milk Protein Raises anti-tTG Levels
Study subjects began diets that were both gluten-free, and free of cow's milk protein. When cow's milk protein was re-introduced, anti-tTG increased, and returned to normal after it was withdrawn again. 

CMP-Free Diet Normalizes anti-tTG Levels
Because the clinicians suspected a non IgE mediated CMP allergy in the other four patients with normal initial biopsy (Group B), that group did not eat a gluten-free diet, but did begin a cow's milk protein free diet. In this group, symptoms disappeared, and anti-tTG normalized on a non-gluten-free, cow's milk protein free diet. 

Consuming cow's milk protein after an exclusionary diet can elevate anti-tTG levels in some celiac patients. 

The elevation of anti-tTG levels by cow's milk protein can happen even without gluten ingestion. Researchers have seen this response in non-IgE mediated CMP allergy patients with positive HLA DQ2/DQ8.

Discovering that consuming cow's milk protein after an exclusionary diet can elevate anti-tTG levels in some celiac patients gives clinicians one more thing to look for in their quest to diagnose and treat celiac disease. 

Read more at ScienceDirect.com