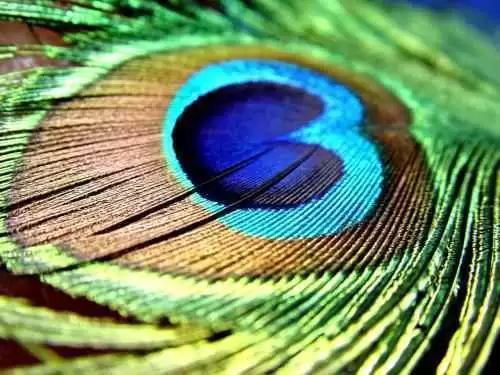 Caption: Photo: CC--Shakreez
Celiac.com 03/06/2018 - A number of clinicians and researchers have suspected that antibodies against transglutaminase 6 (anti-TG6) play a role in neurological issues in adult patients with genetic gluten intolerance, but it is not known if autoimmunity to TG6 develops after long-term consumption of gluten.
A team of researchers recently set out to establish a correlation between these autoantibodies and the duration of gluten exposure by measuring the anti-TG6 in children with celiac disease at diagnosis. The team then investigated a correlation between anti-TG6 and the presence of neurological disorders.
---
Celiac.com Sponsor (A12):


---
---
Celiac.com Sponsor (A12-m):


---
The research team included L De Leo, D Aeschlimann, M Hadjivassiliou, P Aeschlimann, N Salce, S Vatta, F Ziberna, G Cozzi, S Martelossi, A Ventura, and T Not. They are variously affiliated with the Institute for Maternal and Child Health-IRCCS "Burlo Garofolo" Trieste, Trieste, Italy; Matrix Biology and Tissue Repair Research Unit, School of Dentistry, and Arthritis Research UK Biomechanics and Bioengineering Centre of Excellence, College of Biomedical and Life Sciences, Cardiff University, Cardiff; the Department of Neurology at the Royal Hallmshire Hospital, Sheffield, UK; and with the University of Trieste in Trieste, Italy.

The team used ELISA to measure anti-TG6 (IgA/IgG) in children with biopsy-proven celiac disease and of children experiencing gastrointestinal disorders. Celiac disease patients who tested positive for anti-TG6 were retested after 2 years of gluten-free diet. In all, the team analyzed test results for 274 children with celiac disease, along with 121 control subjects.

They found anti-TG6 in 68 out of 274 celiac disease patients and in 19/121 control subjects, though the differences between the two groups was significant. None of the celiac patients or the controls who tested positive for anti-TG6 suffered from neurological disorders. Eleven of 18 celiac disease patients with other autoimmune diseases tested positive for anti-TG6. 

Among the celiac disease patients, the team found a significant correlation between the gluten exposure before the celiac disease diagnosis and anti-TG6 concentration. The gluten-free diet substantially reduced the anti-TG6 concentrations. The team found no significant correlation between anti-TG6 and anti-TG2 serum concentrations.

Anti-TG6 is much more common in children with untreated celiac disease , but with no apparent neurological disorders. The synthesis of the anti-TG6 is associated with longer exposure to gluten prior to celiac diagnosis, while the autoimmunity against TG6 is gluten dependent and disappears with a gluten-free diet.

Source: