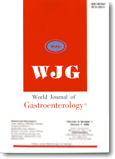 Caption: Anxiety and Depression in Adults with Celiac Disease on a Gluten-free Diet
Celiac.com 07/13/2010 - More and more, researchers are showing connections between inflammatory diseases, like celiac disease, and complex disorders, such as anxiety and depression. There's also a good amount of anecdotal evidence to suggest that people with celiac disease have higher rates of anxiety and depression than the general population.
A study of the German population is the first to show that female adults following a gluten-free diet for celiac disease show higher levels of anxiety than do members of the general population.
---
Celiac.com Sponsor (A12):


---
---
Celiac.com Sponsor (A12-m):


---
The researchers are recommending that female celiacs on a gluten-free diet be screened for anxiety. The researchers included W. Häuser, K. H. Janke, B. Klump, M. Gregor, and A. Hinz of the Department of Internal Medicine I of the Klinikum Saarbrücken, Winterberg in Saarbrücken, Germany.

The team set out to examine levels of depression and anxiety between adults with celiac disease following a gluten-free diet (GFD), and in control subjects drawn from the general population.

For their study, the team used the Hospital Anxiety and Depression Scale to measure levels of anxiety, depression, and likely anxiety or depressive disorder, in 441 adult patients with celiac disease recruited by the German Celiac Society. They then conducted the same assessments on 235 comparable patients with inflammatory bowel disease (IBD), either in remission or with slight disease activity. They did the same for the cross-sample control group of 441 adults from the general population.

The team used regression analysis to test possible demographic and disease-related predictors of anxiety and depression in celiac disease. Demographic predictors included age, sex, social class, and family status. Disease-related predictors included latency to diagnosis, duration of GFD, compliance with GFD, thyroid disease.

The team found that female gender (P = 0.01) was the main predictor (R(2) = 0.07) of anxiety levels in patients with celiac disease. Female patients had a higher risk for a probable anxiety disorder (OR = 3.6, 95% CI: 1.3-9.4, P = 0.01)  Patients who lived alone (OR = 0.5, 95% CI: 0.2-0.9, P = 0.05) enjoyed a lower risk of anxiety disorder. None of the demographic and medical variables for which the team screened predicted either depression levels or risk for a probable depressive disorders.

Patients with celiac disease showed anxiety levels of 6.6 +/- 3.4, and those with IBD, anxiety levels of 6.9 +/- 3.7, both higher than the general population's level of 4.6 +/- 3.3 - (both P < 0.001). Depression levels were similar for people with celiac disease (4.2 +/- 3.4), IBD (4.6 +/- 3.4) and the general population (4.2 +/- 3.8) (P = 0.3). Rates of likely anxiety disorders in people with celiac disease were 16.8%, and 14.0% for IBD, both higher than the rates of 5.7% in the general population (P < 0.001). All three groups showed similar rates of probable depressive disorder (P = 0.1).

Their results provide strong indications that adult women with celiac disease on a gluten-free diet suffer higher rates of anxiety than persons of the general population. They encourage clinicians to provide anxiety screens for adult women with celiac disease on a gluten-free diet.

Source: