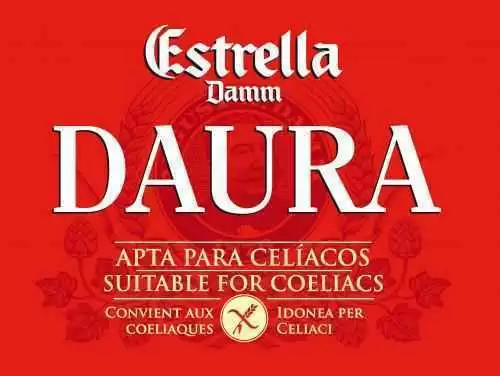 Caption: Are the Canadians pushing back against EU standards for gluten-free beer? Photo: CC--Estrella Damm
Celiac.com 06/06/2017 - Word from the Great White north is that the Saskatchewan Liquor and Gaming Authority (SLGA) is preventing the sale of Estrella Damm Daura, following a warning from the Canadian Food Inspection Agency (CFIA).
The SLGA, according to the company's website, is "a Treasury Board Crown Corporation responsible for the distribution, control and regulation of beverage alcohol in Saskatchewan. SLGA operates 75 retail liquor stores and there are approximately 600 private liquor retailers throughout the province."
---
Celiac.com Sponsor (A12):


---
---
Celiac.com Sponsor (A12-m):


---
According to statements by SLGA spokesman David Morris, the CFIA advised SLGA and other liquor jurisdictions to "put the product on hold" last month over concerns that Daura Damm was brewed with products that contain gluten. Any decision by the SLGA to discontinue sales of Damm Daura would likely impact large numbers of customers in the region. It may also impact similar products from the EU.

Brewed in Spain by S.A. Damm, using traditional barley ingredients, Estrella Damm Daura is filtered to reduce its gluten content to levels well below the 20 ppm required for products labeled gluten-free. S.A. Damm's company website says that "All batches are analyzed and certified by the CSIC before hitting the market," and that the company guarantees Daura Damm's gluten content is three parts per million or fewer.

EU gluten-free standards permit any finished product below 20ppm gluten content to be labeled gluten-free. Canadian standards prohibit any product made with gluten-containing source ingredients from being labeled as gluten-free. Therein lies the apparent rub. Under EU standards, Estrella Damm Daura qualifies as a gluten-free beer. Under Canadian standards, it does not.

No word yet on whether Canadian trade agreements make exceptions for EU products, such as beer.

Meanwhile, potential beneficiaries are Canadian breweries, such as Rebellion Brewing Co., a Regina-based brewery that uses locally grown lentils to make its celiac-friendly Lentil Cream Ale.

Rebellion brewmaster Mark Heise says SLGA's decision to cease ordering Estrella Damm Daura could be a "massive" opportunity. "It's huge for us," he says.

No word yet on how far the Canadian authorities will go in their efforts to enforce their gluten-free standards against EU products, but they may have just fired the first shot. Stay tuned for more on these and other gluten-free stories as they develop.

Read more at TheStarPhoenix.com