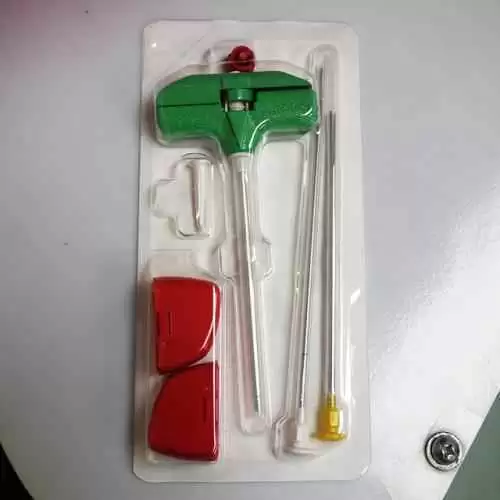 Caption: Photo: CC--Thirteen of Clubs
Celiac.com 09/21/2017 - Current guidelines by the British Society of Gastroenterology recommend that doctors take at least four duodenal biopsy specimens at the time of upper gastrointestinal (UGI) endoscopy when looking for celiac disease. The practice has been shown to increase celiac diagnoses, and to reduced missed diagnoses.
The Society recently sought to assess compliance with their own guidelines within their institution. They then sought to apply measures to improve their compliance rate, and to assess the resulting impact on our diagnostic rate for celiac disease.
---
Celiac.com Sponsor (A12):


---
The research team included Nilofer Husnoo; Wafaa Ahmed; and Muhammad Hanif Shiwani. They are variously affiliated with the Urology Department, Sheffield Teaching Hospitals NHS Trust, Sheffield, UK, the Gastroenterology Department, Maidstone and Tunbridge Wells NHS Trust, Tunbridge Wells, UK, and the General Surgery Department, Barnsley General Hospital NHS Foundation Trust, Barnsley, UK.

The team performed a retrospective audit of electronic records for patients with no prior celiac diagnosis, who underwent UGI endoscopy with duodenal biopsies between August 2014 and May 2015. They then used the information to raise awareness among endoscopy users at the Society, and conducted a follow-up audit between February and May 2016.

They found and registered a total of 924 eligible patients for the first part of the study, and 278 for the second part. The proportion of patients who had ≥4 biopsy specimens submitted increased from 21.9% to 60.8% (p<0.001).

The study by the BSG suggests that taking less than four duodenal biopsy specimens can result in missed celiac diagnoses. However, a few simple steps can help doctors avoid such missed diagnoses.

Since atypical symptoms are more common in patients these days, and since the lifetime risk of malignancy, especially intestinal lymphoma and other gastrointestinal cancers, is higher in celiac patients, it's important that doctors conduct a thorough investigation when they suspect celiac disease to avoid missing the diagnosis. For the BSG, that means taking 4 or more biopsy samples.

Source: