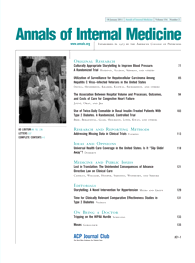 Caption: A new review questions estimates of celiac disease rates.
Celiac.com 01/25/2010 - A new systematic review by Italian researchers suggests that many studies showing rising or elevated rates of celiac disease are not backed up by clinical evidence, and are therefore suspect. The researchers say that rates of celiac disease are being over-estimated, mainly because tissue transglutaminase antibodies were the only diagnostic tool. As a result, many cases labeled as celiac disease in medical studies are not confirmed by biopsy.
By the 1990s, celiac disease, which had been considered a rare condition, showed a marked increase, according to medical literature. Recently, researchers have projected celiac disease rates as high as 1 out of 100 people in the Western world.
The research team included Federico Biagi, Catherine Klersy, Davide Balduzzi, and Gino Roberto Corazza, affiliated with the Coeliac Centre/First Department of Internal Medicine, and the Biometry and Clinical Epidemiology at the Fondazione IRCCS Policlinico San Matteo at the University of Pavia, Italy.
They found that the overall prevalence of celiac disease in the general population appears to be around 1/160 people, but this varies widely according to the diagnostic criteria used in the original papers. Figures also vary by region and ethnicity, as has been well-established.
Once studies were adjusted to include only biopsy-proven cases, rates of celiac disease remained within the historical averages, and show no signs of sharp rise or increase over time.
Their initial search of medical literature for papers in English on celiac disease epidemiology since 1990 yielded 519 papers. Once the team eliminated studies with small sample sizes, and studies set up in primary care or endoscopy units, they were left with 40 papers focusing on the prevalence of celiac disease in the general population, plus an additional paper published in the present issue.
The team realized that differences in study type, populations, diagnostic criteria, and sample sizes made a proper meta-analysis impossible. However, they divided and regrouped the papers according to their various characteristics and then classiï¬ed them based on the diagnostic criteria used in the original papers.
They also determined whether there were any significant differences in rates when different types of populations, sample sizes, years of publications, geographic regions, and diagnostic criteria were assessed.
The team was surprised to find that just four histologically confirmed studies suggesting a prevalence of celiac disease higher than 1/100.  On the other hand, seven biopsy-based papers suggested a prevalence lower than 1/400.
Prevalence obtained with tissue transglutaminase antibodies only was markedly higher than that obtained through a histological diagnosis, while post-hoc comparisons showed that the prevalence obtained with TTA was signiï¬cantly higher than that obtained using histology or EMA.
From these results, the team concludes that the prevalence of celiac disease in the general population has been over-estimated, mainly due to tissue transglutaminase antibodies being used as the only diagnostic tool.
Source: