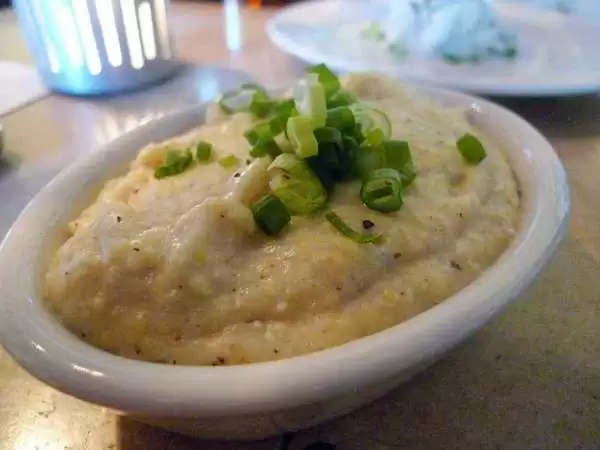 Caption: Image: CC--Ron Dollete
Celiac.com 02/05/2019 - Grits are a southern favorite that are gaining popularity outside their traditional strongholds, as eateries like Waffle House and IHOP expose more eaters to this delicious breakfast food. Grits aren't just for breakfast. Savory grits make a great meal or side for lunch or dinner. Grits are delicious, and because they are made from corn, they are naturally gluten-free. Grits are made from ground, dried hominy. Hominy is the inner portion of corn. 
When it comes to prepared grits, especially at restaurants, be careful of any extras, especially the gravy. Always make sure the gravy is gluten-free, then ask again. Gravy is often thickened with wheat four, though that's changing as more places look to offer gluten-free options to their diners.
---
Celiac.com Sponsor (A12):


---
---
Celiac.com Sponsor (A12-m):


---
Most brands of grits should be naturally gluten-free, but if you're looking for a brand specifically labeled as gluten-free, one major gluten-free brand is Bob's Red Mill Gluten-Free Corn Grits.So, even if you have celiac disease or gluten-intolerance, you can likely go ahead and enjoy delicious gluten-free corn grits for breakfast, lunch or dinner. Here are some gluten-free grits recipes:

Also, if you're not sure about a food or an ingredient, please check Celiac.com's SAFE Gluten-Free Food List, and Celiac.com's UNSAFE Gluten-Free Food List.