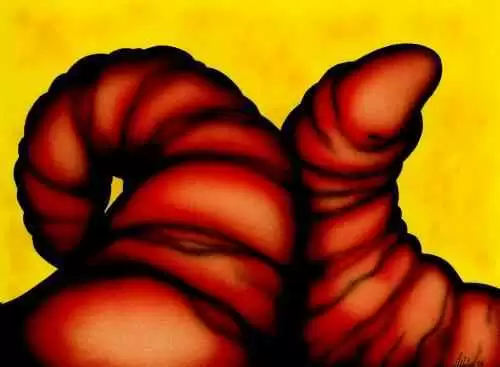 Caption: Image: CC--Robert Ashley
Celiac.com 09/19/2017 - Hookworms. Intestinal parasites. They sound gross. The thought of having one's gut infected with a parasitic worm generally makes people's skin crawl. Indeed, intestinal worms, like hookworm, have a bad reputation among health experts, and have been the subject of fierce public health campaigns seeking their eradication. However, researchers have also documented the gut healing abilities of parasites like hookworm.
In fact, part of how hookworms seem to work in nature is to promote an optimal gut environment in which they can thrive. In nature, the guts of people infected with hookworm are generally healthy. Could hookworms and other intestinal parasites prove key to treating and possibly eliminating diseases like celiac, and asthma?
---
Celiac.com Sponsor (A12):


---
---
Celiac.com Sponsor (A12-m):


---
A number of clinicians and researchers feel that if they can just get the right strain of hookworm, at the right levels, they can basically eradicate celiac disease, and possibly asthma and other inflammatory diseases.

When hookworms are introduced into the gut of people with celiac disease in the right amount, and kept at therapeutic levels, patients see their celiac symptoms disappear and their guts return to a healthy, normal condition. In fact, hookworms do not reproduce once inside the human gut, so if doctors put , say, 10 hookworms into a gut to treat celiac disease, there will be 10 there later, not more. In nature, the way humans build up dangerous levels of hookworm is via unsanitary environmental conditions and repeated exposure to more hookworms. Done clinically, the hookworm would present little or no danger to the human who was hosting it.

While still very much in the experimental phase, researchers hope to investigate a number of strains to determine the best therapeutic levels for such disease treatments. For that, they will need FDA approval.

Remember, the fecal transplant was first described in the 1950s, but took decades to catch on as a conventional treatment for gut disorders, such as c-dif bacteria, partly because it was seen as crude and somehow objectionable. But it proved to work. Really well. So much so that it's now a fairly conventional treatment.

Could the hookworm follow a similar path from crude and weird to cool and effective? Could hookworms be used to cure celiac disease? Only close study will tell us for sure, and that's why the move to get FDA approval is an important one.

For that, special strains of hookworm must be approved. "One of the big roadblocks is having the parasites that the FDA will allow you to infect people with," says John Hawdon, vice president of the American Society of Parasitologists and a researcher at the George Washington University.

He and his colleagues are applying for permission to grow hookworm larvae to standards fit for testing in humans, which is not currently permitted in the United States. Hawdon says he anticipates a lengthy application process.

Stay tuned for news on efforts to develop hookworm as a potential cure to celiac disease, asthma, and more.

Sources: