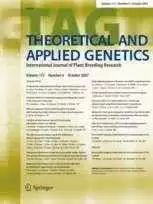 Caption: New research on wheat varieties and celiac disease
Celiac.com 09/06/2010 - Celiac disease rates have risen some 400% in the last fifty years. Some of that is due to advances in diagnostic technology, and increased awareness, but scientists also consider increased wheat and gluten consumption to be a major cause.
Proper celiac disease diagnosis takes over a decade for about one in four sufferers, so clearly a significant portion of that increase reflects an alarming rise in celiac disease rates over the last decades.
The research team set out to compare the presence of celiac disease epitopes in modern and old hexaploid wheat varieties. The team included H. C. van den Broeck, H. C. de Jong, E. M. Salentijn, L. Dekking, D. Bosch, R. J. Hamer, L. J. Gilissen, I. M. van der Meer, and M. J. Smulders, all affiliated with Plant Research International, Wageningen, The Netherlands.
It's well-known that gluten proteins from wheat can induce celiac disease in genetically susceptible individuals. This happens when antigen presenting cells expose gluten-sensitive T-cell lymphocytes to specific gluten peptides.
To analyze whether wheat breeding contributed to the increase of the prevalence of celiac disease, the team compared genetic diversity of gluten proteins for the presence of two celiac disease epitopes (Glia-alpha9 and Glia-alpha20).
They examined samples of 36 modern European wheat varieties and 50 older varieties grown up to the beginning of the 20th century. Glia-alpha9 is a major (immunodominant) epitope that triggers sensitivity in most celiac disease patients. The minor Glia-alpha20 is included as a technical reference.
Generally, the modern wheat varieties showed higher levels of Glia-alpha9 epitope, and lower levels of Glia-alpha20 epitope compared to the older varieties.
This indicates that modern wheat breeding methods may have promoted an increase in celiac disease epitopes, and thus a proliferation of celiac disease.
On  more positive note, there are both modern and older varieties that are known to have relatively low contents of both epitopes.
The team conceives a scenario in which such varieties serve as breeding stock for farmers to one day breed wheat specifically designed to eliminate proteins and other substances that promote and trigger celiac disease. On a large-scale, such varieties might help to reduce fast-increasing rates of celiac disease.
Source: