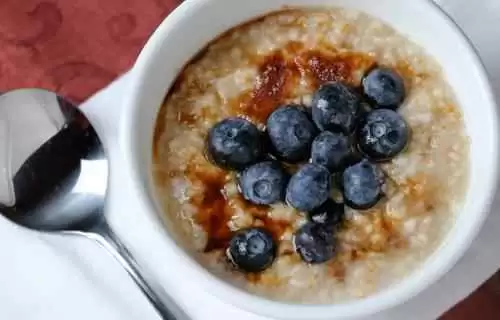 Caption: Are oats part of a safe gluten-free diet for people on celiac disease? Photo: CC--R. Pavich
Celiac.com 05/01/2017 - To avoid symptoms, and promote full gut healing, people with celiac disease should follow a strict gluten-free diet. Oats might increase the nutritional value of a gluten-free diet, but their inclusion for people with celiac disease remains controversial, and data have been conflicting.
A team of researchers recently set out to determine the safety of adding oats to a gluten-free diet for patients with celiac disease. The research team included María Inés Pinto-Sánchez, Natalia Causada-Calo, Premysl Bercik, Alexander C. Ford, Joseph A. Murray, David Armstrong, Carol Semrad, Sonia S. Kupfer, Armin Alaedini, Paul Moayyedi, Daniel A. Leffler, and Elena F. Verdú.
For their systematic review and meta-analysis of clinical and observational studies, the team searched the Cochrane Central Register of Controlled Trials, MEDLINE, and EMBASE databases for clinical trials and observational studies on the effects of including oats in gluten-free diet of celiac patients. The studies reported patient symptoms, serology test results, and histologic assessments. The team used the GRADE approach to assess the evidence.
Out of 433 total studies, the team found 28 that met their criteria for analysis. Of these, 6 were randomized and 2 were not-randomized controlled trials comprising a total of 661 patients. The remaining studies were observational. All randomized controlled trials used pure, uncontaminated oats.
Their results showed that celiac patients who consumed oats for 12 months experienced no change in symptoms, histologic scores, intraepithelial lymphocyte counts, or serologic test results.
To provide a more authoritative conclusion, they call for clinical double-blind, placebo-controlled, randomized trials, using commonly available oats sourced from different regions.
Source: