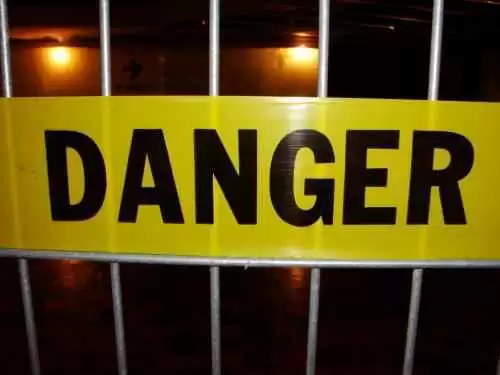 Caption: Photo: CC--Shawn Carpenter
Celiac.com 02/22/2017 - Type 1 diabetes mellitus (T1DM) and celiac disease (celiac disease) are autoimmune diseases that share similar genetic patterns. T1DM treatment is based on diet, physical activity and insulin therapy, whereas celiac disease treatment is based on a gluten-free diet.
A research team recently set out to evaluate the quality of life (QoL) of individuals with the association of T1DM and celiac disease, to characterize their nutritional status and to compare it with those with only one disease and to healthier control subjects. The research team included JG Nunes-Silva, VS Nunes, RP Schwartz, S1 Mlss Trecco, D Evazian, ML Correa-Giannella, M Nery, and MS Queiroz. The are variously affiliated with the Nutrition and Dietetics Division, Central Institute of Clinics Hospital, the Lipids Laboratory (LIM-10), Endocrinology and Metabolism Division of Hospital das Clinicas, Faculty of Medical Sciences, the Radiology Institute of Clinics Hospital, the Cellular and Molecular Endocrinology Laboratory (LIM-18), and the Endocrinology Division, Internal Medicine Department, all at the University of São Paulo Medical School, São Paulo, Brazil.
---
Celiac.com Sponsor (A12):


---
The researchers evaluated sixty patients controlled by sex, age and body mass index (BMI). Patients were further divided into the following groups based on previous diagnosis: DMCD group (T1DM and celiac disease); DM group (T1DM); celiac disease group (celiac disease); or HC (healthy control subjects). They used the SF-36 questionnaire to assess psychological well-being, and compared the results with glycemic control, presence of complications related to diabetes, and adhesion to gluten-free diet (GFD).

Using BMI, waist circumference, bio-impedance, general laboratory tests and whole-body densitometry, they determined nutritional status and body mass composition.

Both the DMCD and DM groups had similar times of diagnosis, but the duration of celiac disease was significantly higher in the celiac disease group compared with DMCD. The SF-36 analysis revealed statistically significant differences between DM and HC groups in two domains: general health (P=0.042) and energy/vitality (P=0.012).

QoL was also correlated with compliance to a GFD, and scores were similar in both groups: DMCD and celiac disease. Forty percent of individuals in the celiac disease group had visceral fat area above 100 cm2, compared with just 20% in the other groups.

So, are people with both Type 1 diabetes and celiac disease automatically doomed to worse health? It seems not. To be sure, they are generally less healthy than control subjects, but the study found that the DMCD group had similar scores to DM, celiac disease and HC on QoL, as well as on their nutritional status and bone metabolism. The researchers conclude from this that the association of T1DM and celiac disease did not deteriorate the health status of the individuals with both Type 1 diabetes and celiac disease.

So, it seems that having both Type 1 diabetes and celiac disease dose not automatically mean having worse health, nutrition and well-being.

Source: