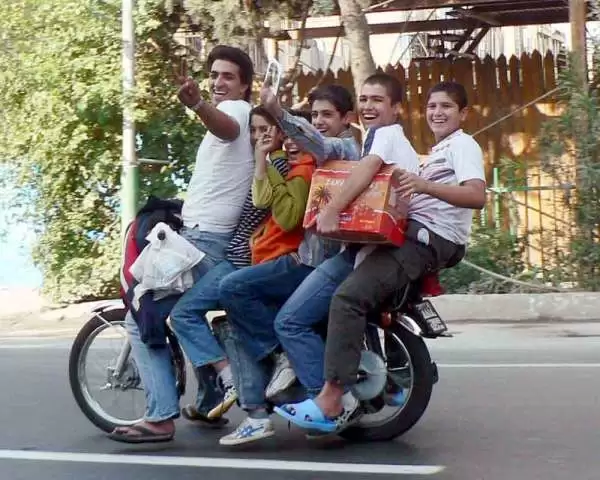 Caption: All first degree relatives of those with celiac disease should be screened. Image: CC BY-ND 2.0--cordelia_persen
Celiac.com 07/08/2020 - There are a number of medical, and genetic, conditions related to celiac disease. Those include a number of autoimmune other conditions.
Associated Diseases Disorders Common Among Celiacs
Having associated autoimmune or other diseases increases the likelihood of developing celiac disease. Associated diseases include: Addison's disease; Autoimmune thyroid disease; Chronic active hepatitis; Dermatitis herpetiformis; Down syndrome or Turner syndrome; Graves disease; Lupus erythematosus; Microscopic colitis (lymphocytic or collagenous colitis); Myasthenia gravis; Rheumatoid arthritis; Scleroderma; Sjogrens syndrome; Systemic lupus erythematosus; and Type 1 diabetes
---
Celiac.com Sponsor (A12):


---
---
Celiac.com Sponsor (A12-m):


---
Certain Risk Factors Associated with Celiac Disease
These are the ten risk factors most associated with celiac disease include: Age at First Gluten Consumption; Amount of Gluten Consumed; Antibiotics; Being Female; Courses of antibiotics before 2 years old; Ear Infection; Skim Milk consumption; Viral Infection; and Vitamin D Drop Exposure in Infancy.

High Rates of Celiac Disease Among Close Relatives of Celiacs
Among celiacs and their relatives, there appears to be a higher incidence of other disorders related to the immune system. 

Celiac Disease Common with These Disorders
Other diseases are related in the sense that large numbers of people who have them also have celiac disease. Those include: Type 1 diabetes mellitus, autoimmune thyroiditis, Down syndrome, Turner syndrome, Williams syndrome, selective IgA deficiency, and first-degree relatives with celiac disease

Celiac Screening Recommended for These Conditions 
Additionally, The U.K. National Institute for Health and Care Excellence recommends considering serologic celiac testing for persons with metabolic bone disorder (reduced bone mineral density or osteomalacia), unexplained neurologic symptoms (particularly peripheral neuropathy or ataxia), unexplained sub-fertility or recurrent miscarriage, persistently elevated liver enzymes with unknown cause, dental enamel defects, Down syndrome, or Turner syndrome.

Consider Celiac Screening for Top Physical Complaints
The ten most common physical complaints of people who have celiac disease are: Osteopenia/Osteoporosis; Anemia; Cryptogenic hypertransaminasemia; Diarrhea; Bloating; Aphthous stomatitis; Alternating bowel habit; Constipation; Gastroesophageal reflux disease and Recurrent miscarriages.

People with any one or more of these symptoms might want to consider the possibility of celiac disease, look for any other celiac-related symptoms, and consult a doctor if they suspect celiac disease. 

Most Common Misdiagnosis for Celiac Disease
Celiac disease is commonly misdiagnosed as one of these conditions: Allergies; Chronic fatigue syndrome; Colitis; Cystic fibrosis; Gallbladder disease; Gastro-esophageal reflux disease (GERD); Inflammatory bowel disease; Irritable bowel syndrome; Lactose intolerance; Parasitic infection; Psychological dysfunction; and Ulcers.

These Disorders are Commonly Confused with Celiac Disease
These twenty-one diseases commonly suspected or diagnosed before celiac disease is discovered.

Gluten-Free Diet Can Help
In addition, a gluten-free diet appears to have helped some individuals with autism, chronic fatigue syndrome (myalgic encephalomyelitis or ME, PVS, post viral fatigue syndrome or PVFS), attention deficit disorder (ADD), and ADHD. However, a gluten-free diet is is by no means a cure for any of these conditions.

For more information on this topic visit the Related Disorders page.