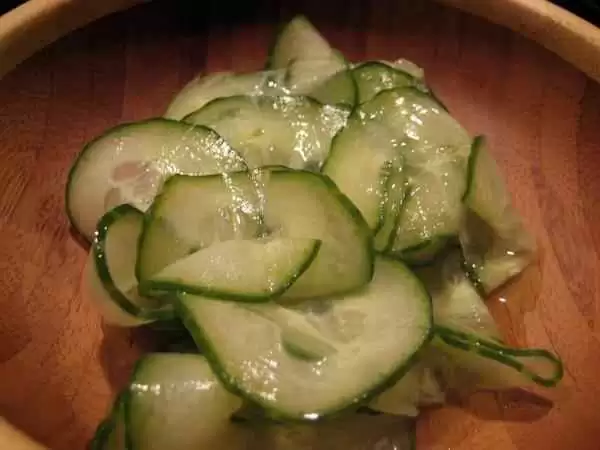 Caption: Image: CC--Foodista
Celiac.com 08/25/2018 - Meat makes a great anchor for so many good salads. You've got your chicken Caesar, you've got your steak salad. This recipe lets you turn a corner and head into fresh territory with ground pork. This simple, easy gluten-free salad is sure to gain fans at your next food gathering. The recipe blends browned ground pork with garlic, ginger, soy sauce, chili pepper and a few other things to make some culinary magic.
Ingredients:
1 pound ground pork
1 cup long-grain white rice
1 tablespoon cooking oil
3 cloves garlic, finely chopped
1 small red chili (seeded if desired), finely chopped
2½ tablespoons fresh ginger, grated
2 tablespoons gluten-free soy sauce
5 tablespoons fresh lime juice
1 tablespoon sugar
1 English or Persian cucumber, thinly sliced
2 scallions, thinly sliced
1 cup fresh cilantro
½ cup fresh mint
---
Celiac.com Sponsor (A12):


---
---
Celiac.com Sponsor (A12-m):


---

Directions:
Brown ground pork in cast-iron skillet in canola oil, 7 minutes. Toss with garlic, red chili, and 2 tablespoons grated fresh ginger. Remove from heat and toss with 2½ tablespoons lime juice and 1 gluten-free soy sauce.

In a bowl, stir together 2½ tablespoons lime juice, 1 tablespoon of gluten-free soy sauce, ½ tablespoon grated ginger and sugar. Toss with cucumber and scallions, and then fold in the cilantro and mint. 

Serve with pork over rice.