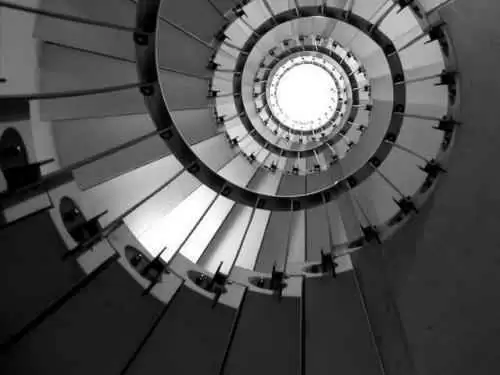 Caption: Photo: CC--The Pale Side of Insomnia
Celiac.com 12/26/2012 - Currently, researchers have found forty separate gene sites that they associate with celiac disease. They classify all of these sies as "low-penetrance," with the exception of the high-risk genotypes in the HLA-DQA1 and HLA-DQB1 genes, which are necessary, but not sufficient to cause the disease.

So far, their efforts to find more such sites have been prevented by the strong effects from the known HLA loci and the genetically complex nature of the major histocompatibility complex (MHC).
The research team included Richard Ahn, Yuan Chun Ding, Joseph Murray, Alessio Fasano, Peter H. R. Green, Susan L. Neuhausen, and Chad Garner. They are variously affiliated with the Department of Epidemiology, University of California Irvine, Irvine, California, the Department of Population Sciences at eh Beckman Research Institute of City of Hope in Duarte, California, the Department of Medicine and Immunology at The Mayo Clinic in Rochester, Minnesota, the Center for Celiac Research at the University of Maryland School of Medicine in Baltimore, Maryland, and the Celiac Disease Center at Columbia University in New York, New York.
To follow up on the hypothesis, they looked at a collection of single nucleotide polymorphisms, frequently called SNPs (pronounced "snips"), which are the most common type of genetic variation among people.
For their study, the research team analyzed a set of 1898 SNPs for association across the 7.6 Mb xMHC region in 1668 patients with confirmed celiac disease, and 517 non-celiac control subjects.
The researchers used what is called conditional recursive partitioning to create a marker of known HLA-DQA1 and HLA-DQB1 high-risk genotypes that was included in the association analysis to account for their effects.
After accounting for the known effects, they used a linkage disequilibrium-based grouping procedure to estimate the number of independent celiac disease loci present in the xMHC. They found strong statistical evidence for four new independent celiac disease loci within the classic MHC region.
This was the first time researchers have conducted a comprehensive association analysis of the xMHC in celiac disease that specifically accounts for the known HLA disease genotypes and the genetic complexity of the region.
Source: