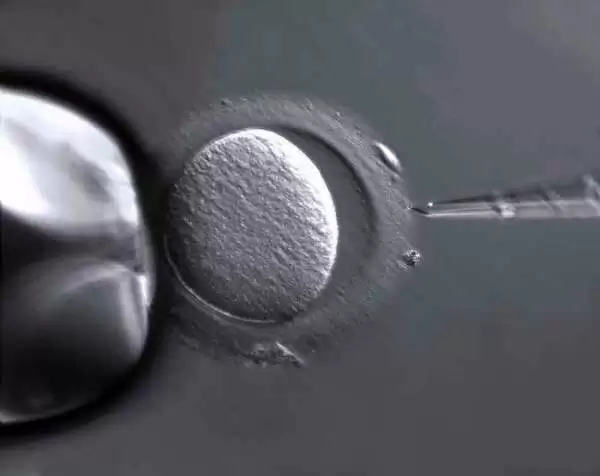 Caption: Image: CC BY-SA 2.0--ZEISS Microscopy
Celiac.com 11/05/2019 - After failing to conceive naturally over several years, the woman, Helen Tzouganatos, turned to IVF doctor Professor Mark Bowman.
Tzouganatos says she and her husband had "tried every fertility trick in the book – expensive ovulation kits, herbal remedies, acupuncture, eating more of this and less of that, taking a holiday, taking another holiday – and nothing worked." 
"You're a celiac and that is why you're infertile," Dr. Bowman told her. "You need to cut gluten immediately."
Tzouganatos began a gluten-free diet immediately, and, after six rounds of IVF treatment, she conceived her son Vasili, followed by a daughter, Sofia, conceived on the second frozen embryo transfer 17 months later.
Statistical data indicate that one in 70 Australians have celiac disease yet 80 per cent are undiagnosed. Tzouganatos is lucky that her celiac disease was discovered quickly by her IVF doctor, after sneaking under the radar for so long. Any women experiencing unexplained infertility, especially in conjunction with other celiac-related symptoms should be screened to rule out celiac disease. Quick adoption of a gluten-free diet can often lead to full healing and normal, or greatly improved fertility.
Read more at SMH.com.au