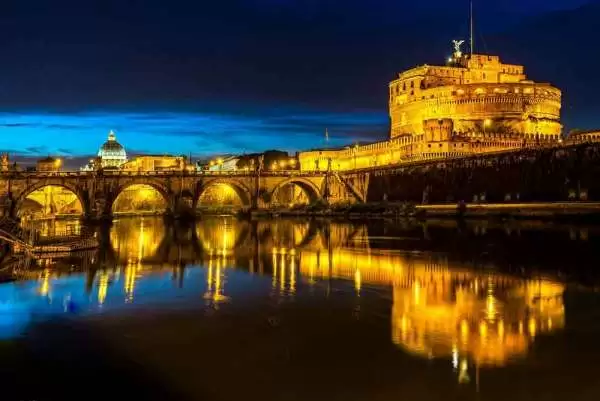 Caption: Rome, Italy. Image: CC BY-SA 2.0--derrickbrutel
Celiac.com 07/17/2019 - Improved celiac disease diagnosis is likely driving the rise in overall celiac disease cases. That's the takeaway from the latest annual report on celiac disease by the Italian Ministry of Health, which highlights a significant increase in celiac diagnoses in the first half of the decade. 
For example, from 2012 and 2017, celiac diagnoses rose by about 10,000 new cases every year, reaching a total of 206,561 people or 0.34% of Italian residents. The report's authors insist that the rise is due to better and more diagnoses, rather, an increase in new celiac cases. There is evidence to support their position.
---
Celiac.com Sponsor (A12):


---
---
Celiac.com Sponsor (A12-m):


---
In 2017, for example, just 8,135 people were diagnosed with celiac disease approximately half of the total for 2016.  The Ministry credits the implementation of a new diagnostic protocol. This reduction in diagnoses is probably due to clearer scientific guidelines and procedures that reduce unnecessary exams, develop timely diagnostic hypotheses and limit errors, write the report's authors. 

However, despite the implementation of new and more accurate disease testing tools, Italy still has a long way to go to achieve a 100% diagnosis rate. 

With about 1% of the population genetically predisposed to celiac disease, even with strong improvements in celiac screening and diagnosis, an estimated 400,000 people in Italy remain un-diagnosed. Ideally, if everyone were screened, and all cases diagnosed, the number of total celiac cases should be about 1% of the total population.

As more countries move toward active screening and diagnosis of celiac disease, look for overall diagnostic numbers and numbers of total celiac cases to rise. Eventually, these numbers should level off and begin to approach 1% of the total population.