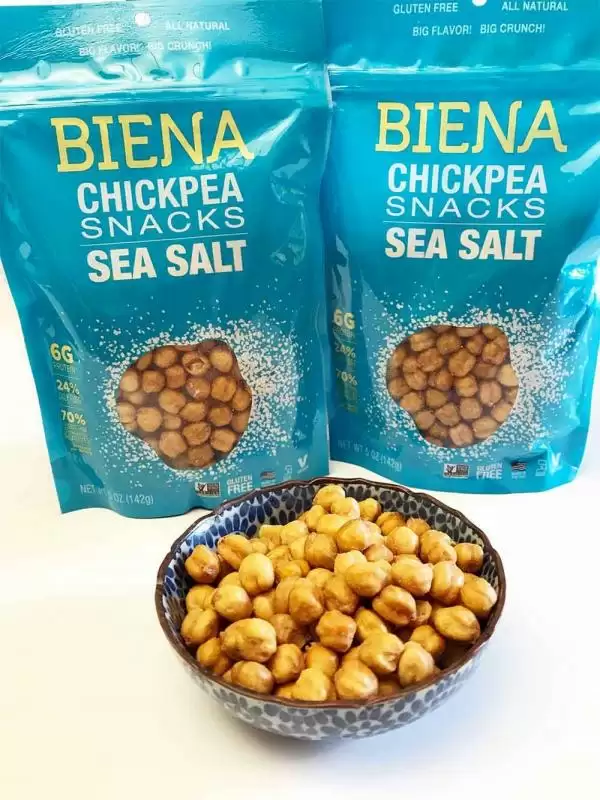 I was pleasantly surprised how great Biena Chickpeas taste—they are light and crunchy, and are much easier on your teeth than traditional snacks like corn nuts. They are lightly roasted, and, combined with a bit of salt, have a very pleasant flavor.
In addition to their great flavor, they are also very healthy. They contain only chickpeas, sunflower oil, and sea salt. One serving contains 6 grams protein, and 6 grams (24% of RDA) of fiber. They are also low in fat, and contain 70% less fat than peanuts.
---
Celiac.com Sponsor (A12):


---
It's rare to find such a great tasking snack that also happens to be so healthy.

Visit their site for more info.