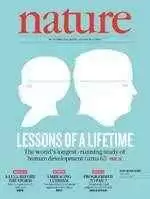 Caption: New study on blocking Interleukin-15 to treat celiac disease symptoms
Celiac.com 03/18/2011 - By blocking an inflammatory protein called interleukin-15 (IL-15), doctors may be able to treat and prevent symptoms of celiac disease in some people, according to a new study in the journal Nature.
The data suggest that the inflammatory response to gluten in people with celiac disease may be triggered by interleukin-15 and retinoic acid, which is a derivative of vitamin A.
According to Bana Jabri, MD, PhD, a member of the Celiac Disease Center and Comprehensive cancer Center at the University of Chicago, the team results showed that "elevated levels of IL-15 in the gut could initiate all the early stages of celiac disease in those who were genetically susceptible, and that blocking IL-15 could prevent the disease in our mouse model. It also demonstrated that in the treatment of inflammatory intestinal diseases, vitamin A and its retinoic acid metabolites are likely to do more harm than good."
The researchers found that by blocking IL-15 in mice that were genetically engineered to have celiac disease, they were able to reverse the symptoms, and the mice were able to eat gluten without suffering the symptoms of celiac disease.
One reason this is good news, is that a number of medicines designed to block IL-15 are already being developed for other inflammation related diseases, such as rheumatoid arthritis.
Source: