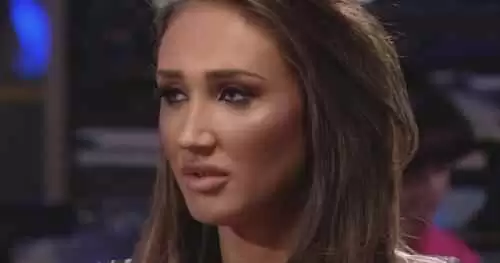 Caption: Bodyshamers didn't seem to know that Megan McKenna was fighting celiac disease, IBS. Photo: Mirror UK
Celiac.com 09/29/2017 - What is it about the Internet that seems to bring out the worst in some people? In this case, internet trolls making nasty comments about reality star and popular UK country singer Megan McKenna.
The body-shaming began almost immediately after McKenna posted two photos of herself on Instagram this summer. According to BuzzFeed, comments calling her things like "boney" and a "skinny rat," flooded in.
---
Celiac.com Sponsor (A12):


---
---
Celiac.com Sponsor (A12-m):


---
McKenna recently explained that, at the time the photos were taken, she was in the hospital dealing with the the effects of a medical condition.

McKenna has been open about having celiac disease, even speaking about her digestive struggles on Celebrity Big Brother. "Everyone knows I'm a celiac, and I've just been diagnosed with Irritable Bowel Syndrome," she told The Sun.

Before filming her new show, There's Something About Megan McKenna, she was "in and out of the hospital and no one knew what was wrong with me, so yes I was thin as I was unwell," she said.

As is often the case, the nastiness of the commenters was simply out of touch with the reality that McKenna was struggling with an illness, and thus likely did not need to be told how horrible and thin she looked.

McKenna is likely having the last laugh in all of this. Now that she has a diagnosis, and can get treatment, her symptoms should improve, and her health should improve with it. In the meantime, she is currently outselling Taylor Swift on iTunes.

Read more at: refinery29.com.