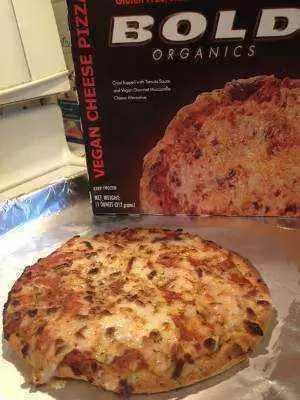 I love pizza, but I am not on a gluten-free or dairy-free diet, so I am admittedly a bit skeptical of gluten-free or dairy-free pizzas. This pizza is both, and surprisingly, I was into it.

The crust didn't taste like what I'm used to, but it was good. I've tried dairy-free pizzas with "cheese" that didn't melt properly and felt weird in my mouth. This cheese melts very well and gets pretty close to the real thing (just be sure to follow the final instruction and broil it for two minutes). The pizza tasted great, I just wish it had a bit more "cheese".
For more information, visit their site.
Note: Articles that appear in the "Gluten-Free Food & Specialty Product Companies"  section of this site are paid advertisements. For more information about this see our Advertising Page.