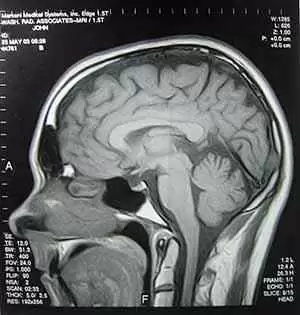 Caption: Image: CC--jsmjr
Celiac.com 09/17/2012 - Many aspects of celiac disease simply have not been well studied, so they remain poorly understood. For example, researchers have not done enough study on people with celiac disease to understand if they show any readily available serological markers of neurological disease.

To better understand this issue, a research team recently assessed the amount of brain abnormality in patients with celiac disease, along with looking into MR imaging sequences as biomarkers for neurological dysfunction.
For their study, they conducted a retrospective examination of a consecutive group of 33 patients with biopsy proven celiac disease, who had been referred for neurological opinion. The group ranged in age from 19 to 64 years old, with an average of 44±13 years.
Researchers divided the group into subgroups based on their main neurological complaints of balance disturbance, headache and sensory loss.
They used 3T MR to evaluate variations in brain grey matter density, cerebellar volume, cerebellar neurochemistry and white matter abnormalities (WMAs) between celiac patients and control subjects.
The results showed that the celiac patients had a significantly lower cerebellar volume than did control subjects. Celiac patients had 6.9±0.7% of total intracranial volume, compared with 7.4±0.9% for control subjects (p<0.05).
Celiac patients also showed significantly less grey matter density in multiple brain regions, both above and below the tentorium cerebelli, compared with the control subjects (p<0.05).
The data showed that 12 (36%) patients demonstrated WMAs unexpected for the patient's age, with the highest incidence occurring in the headache subgroup.
This group of patients averaged nearly double the number of WMAs per MR imaging session than the subgroup with balance disturbance, and six times more than the subgroup with sensory loss.
The MR images of celiac patients who have neurological symptoms show significant brain abnormality on MR imaging, which means that MR imaging may serve as valuable biomarkers of disease in celiac patients.
Source: