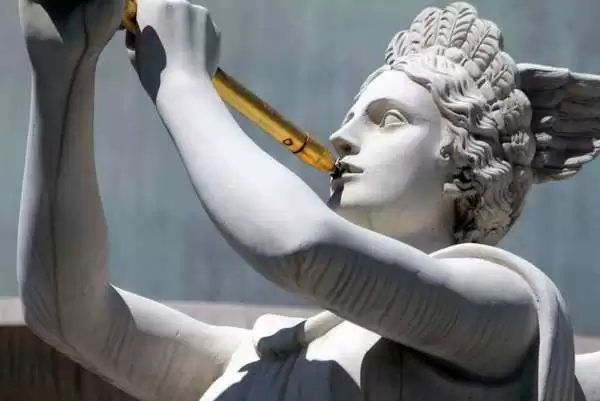 Caption: Image: CC BY-SA 2.0--quinn.anya
Celiac.com 01/31/2020 - We've written previously about the connection between SIBO and rosacea, along with efforts to develop a breath test for celiac disease.
Diagnosis for small intestinal bacterial overgrowth (SIBO) is usually made using non-invasive breath tests (BTs), namely lactulose BT (LBT) and glucose BT (GBT). However, there is no consensus opinion on the best way to standardize the test parameters. In an effort to move toward a consensus opinion, a team of researchers recently set out to perform a meta-analysis to analyze diagnostic performance of LBT/GBT for SIBO diagnosis. 
---
Celiac.com Sponsor (A12):


---
---
Celiac.com Sponsor (A12-m):


---
The research team included Giuseppe Losurdo, Gioacchino Leandro, Enzo Ierardi, Francesco Perri, Michele Barone, Mariabeatrice Principi, and Alfredo Di Leo. They are variously affiliated with the Section of Gastroenterology in the Department of Emergency and Organ Transplantation at the University "Aldo Moro" in Piazza Giulio Cesare in Bari, Italy; the Gastroenterology Unit at the National Institute of Research for Gastroenterology "Saverio De Bellis," Castellana Grotte, in Bari, Italy; and with the Digestive Endoscopy Unit, National Institute of Research "Casa Sollievo della Sofferenza," in San Giovanni Rotondo, Foggia, Italy

The researchers reviewed medical literature databases for articles that focused on successful SIBO diagnosis via LBT/GBT in comparison to jejunal aspirate culture, which is the reference gold standard. The team calculated pooled sensitivity, specificity, positive, and negative likelihood ratios and diagnostic odd ratios.  They then drew summary receiver operating characteristic curves, and calculated the pooled areas under each curve.

They chose 14 studies in all, and found that pooled sensitivity of LBT and GBT was 42.0% and 54.5%, respectively. Pooled specificity of LBT and GBT was 70.6% and 83.2%, respectively. 

In patients with abdominal surgery history, pooled GBT sensitivity and specificity seemed to offer better performance, with levels of 81.7% and 78.8% compared to sensitivity of 40.6% and specificity of 84.0% for subjects with no SIBO predisposing condition.

Overall, GBT seems to work better than LBT. A cut-off of delta H2 expired other than and lower than 20 ppm shows a slightly better result than above 20 ppm. From these data, the team concludes that great tests are the most effective way to assess patients with surgical reconstructions of gastrointestinal tract.

Read more in the Journal of Neurogastroenterol Motil. 2020 Jan; 26(1): 16–28