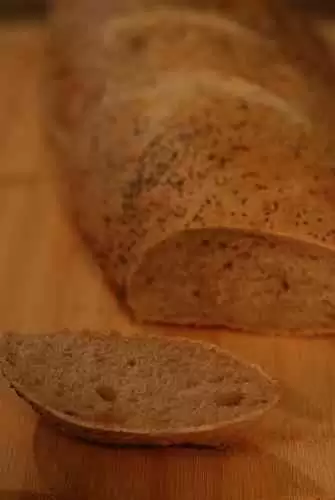 Caption: According to a new study, buckwheat flour makes healthier bread
Celiac.com 09/28/2010 - Buckwheat-enhanced gluten-free breads taste better than regular gluten-free breads, and have properties that may benefit people with celiac disease, according to a new study.
Moreover, buckwheat-enhanced gluten-free flour could be used to create high quality, antioxidant rich bread products that benefit people with celiac disease and offer new market possibilities, says the team behind the study, M. Wronkowska, D. Zielinska, D. Szawara-Nowak, A. Troszynska, and leader M. Soral-Smietana of the Polish Academy of Sciences.
In their study, the research team found that enriching gluten-free flour with 40 per cent buckwheat flour creates gluten-free bread "with more functional components and higher anti-oxidative and reducing capacities," in addition to offering health benefits to people with celiac disease.
To produce their buckwheat-enhanced gluten-free breads for the study, the team replaced between ten and 40 per cent of corn starch with flour made from common buckwheat Fagopyrum esculentum Moench. Corn starch is a common ingredient in gluten-free breads.
They found that gluten-free bread enhanced with 40 per cent buckwheat flour had the highest antioxidant capacity and reducing capacity, and this was positively correlated with their total phenolic contents. The 40 per cent enhanced bread also demonstrated the highest overall sensory quality when compared to a gluten-free bread control.
The team found that higher buckwheat concentrations made for higher levels of magnesium, phosphorus and potassium. From their results, they concluded that gluten-free bread formulated with 40 per cent buckwheat flour could be developed and dedicated to those people suffering from celiac disease. In addition to being healthier than current gluten-free breads, such bread would also likely taste better, because the "…overall sensory quality of buckwheat enhanced breads was significantly higher than that obtained for gluten-free bread."
Source: