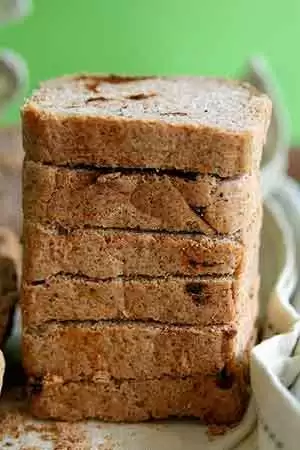 Caption: Photo: CC--Ann@74
Celiac.com 10/05/2012 - Buckwheat flour significantly improves the nutrition and texture in gluten-free breads, according to a new study published in the journal Food Hydrocolloids. The study examines the role of buckwheat and hydroxypropyl methylcellulose (HPMC) in making gluten-free breads.
The researchers point out that the food industry has cleared numerous formulation hurdles associated with removing gluten from dough, and created numerous new gluten-free products. However, they add, many gluten-free breads are still made with pure starches, "resulting in low technological and nutritional quality."
In their study, they found that high levels of buckwheat flour improves both the texture and nutrition of gluten-free breads.
Their findings showed that including up to 40% de-hulled buckwheat flour improved the leavening characteristics and overall quality of gluten-free breads.
Because it is high in dietary fiber, the buckwheat flour increases dough viscosity, along with "the swelling and gelling properties of the buckwheat starch and the emulsion-forming and stabilizing properties of the globulin protein fraction," the researchers wrote.
The study also found that bread crumbs in gluten-free bread made with buckwheat flour and the food additive HPMC were softer than in gluten-free bread made without buckwheat flour.
For their study, the research team evaluated ten bread formulas, 2 commercial, 8 experimental, with varying levels of buckwheat flours and HPMC. These formulas used both de-hulled and puffed buckwheat flour. The team based all experimental formulas on recipes from the two commercial samples.
The formula that yielded the most favorable gluten-free bread included, 40% de-hulled buckwheat flour, 5% puffed buckwheat flour and 0.5% HPMC.

Source: