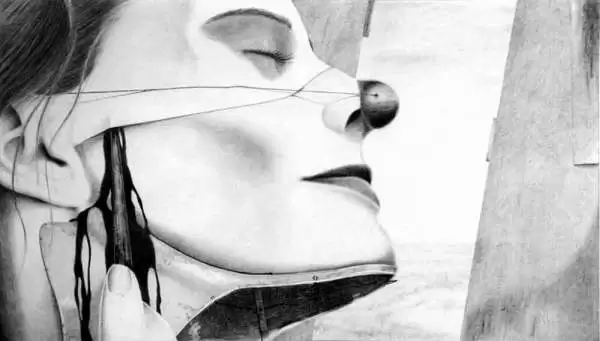 Caption: Image: CC BY-SA 2.0-- Christiaan Tonnis
Celiac.com 08/14/2019 - One question we get often is whether a gluten-free diet can help treat bipolar disorder. There's growing evidence that autoimmune disorders and bipolar disorder are closely connected. 
It's also true that celiac disease and bipolar disorder are linked. People with celiac disease are many times more likely to have bipolar disorder than those without celiac.
---
Celiac.com Sponsor (A12):


---
---
Celiac.com Sponsor (A12-m):


---
About 1% of the population has celiac disease. However, nearly 4.3% of celiacs are diagnosed with bipolar disorder, compared a 0.4% bipolar rate for the non-celiac control group.

Having a mood disorder can have a major negative impact on quality of life in people with celiac disease. One study suggests that the negative impact on quality of life in people with celiac disease and bipolar disorder is second only to that of people with bipolar and MS.

While there's been some study connecting gluten sensitivity and acute mania, there really hasn't been much research on a gluten-free diet for people with bipolar disorder. That means much of the information is anecdotal, and needs to be taken with a grain of salt.

The topic thread on the Celiac.com forum contains robust commentary on the gluten-free diet and bipolar disorder.

In his blog, Getting Older With Bipolar, George Hofmann shares his own experiences on being bipolar with celiac disease, and the benefits of a gluten-free diet.

On going gluten-free, Hofmann says "I had gut problems for decades.  I thought it was normal to feel like crap after I ate.  Then I was diagnosed with celiac disease and my life completely changed. Please understand, though, that my bipolar disorder is still medically treated as it was before I knew I had celiac disease.  Removing gluten from my diet has not led to the removal of my psych meds...My bipolar disorder is not cured.  I just feel a lot better."

Celiac disease increases immune activation, which many researchers think is an important factor in the onset of bipolar disorder.

Many researchers suggest celiac disease screening for people with bipolar disorder who show some key symptoms or have a family history of celiac disease. Many of those same researchers suggest screening people with celiac disease for a mood disorders.

To close, the current answer to the question whether a gluten-free diet can help treat bipolar disorder would be that there's a good amount of anecdotal evidence that a gluten-free diet can help to improve the general well-being of people with bipolar and other mood disorders.

However, there's not much in the way of actual science to support those claims. Still, for people with bipolar disorder, there's likely not much of a downside to following a gluten-free diet, as long make sure you get adequate nutrition and fiber. As always, check with your doctor before adopting any treatment or change that may have an influence on your condition of symptoms. Also, consider getting tested for celiac disease.

Read more at NIH