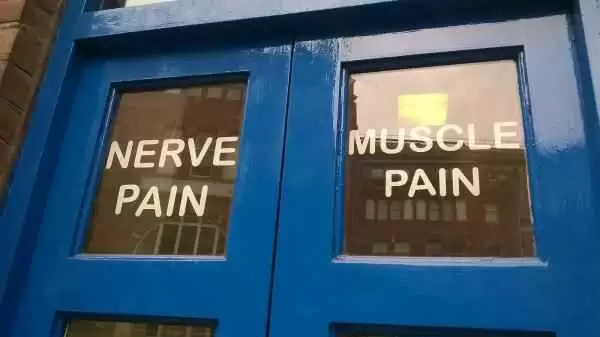 Caption: Can a gluten-free diet help relieve celiac-associated nerve pain? Photo: CC--Gordon Jolly
Celiac.com 03/12/2018 - People with celiac disease often experience nerve pain, with can lead to actual nerve damage. Sometimes, neuropathy can be one of the few physical symptoms of celiac disease. Previous studies have linked gluten sensitivity with nerve damage in the hands and feet, which can cause weakness, numbness and pain; a condition called gluten neuropathy.
For some time, doctors have suspected that gluten may play a role in triggering neuropathy in celiac patients, and that a gluten-free diet may help to alleviate the problem.
---
Celiac.com Sponsor (A12):


---
---
Celiac.com Sponsor (A12-m):


---
The study by Dr. Zis and his team included 60 people, averaging 70 years of age, who had been diagnosed with gluten neuropathy. More than half of these patients also reported neuropathy-related pain. The data showed that diet was definitely a factor in the presence and severity of neuropathy. Nearly sixty percent of the patients without pain were following a gluten-free diet, but just 21 percent of patients with pain were avoiding gluten. After adjusting for factors including age, sex and mental health, the team concluded that neuropathy patients who followed a gluten-free diet experienced 89 percent lower risk of pain.

The team's research supports the idea that gluten-free diet may help reduce nerve pain in some people with gluten sensitivity. The findings are important, says lead author Dr. Panagiotis Zis, of the University of Sheffield in the United Kingdom, because they indicate that "a relatively simple change in diet could help alleviate painful symptoms tied to gluten neuropathy." 

Dr. Zis and his colleagues plan to present their findings at the annual meeting of the American Academy of Neurology (AAN), this April in Los Angeles. 

As research into gluten intolerance has progressed, more and more researchers have come to regard it as "a spectrum of disease as opposed to one easily defined disease," said neurologist Sami Saba, who was not involved in the new study. While just 1 percent of Americans have celiac disease, many more could conceivably have gluten sensitivity, which is "marked by immune-system antibodies to gluten in blood tests, or symptoms of gluten sensitivity even in the absence of antibodies," Saba said.

Dr. Zis emphasizes that the study showed a connection, but did not prove causation. It did not prove that gluten causes neuropathy in these patients. Further study is needed to confirm the team's results, and to determine for certain that the pain relief they saw in patients was the result of a gluten-free diet.

In the meantime, doctors should consider a gluten-free diet in patients with neuropathy, as it may help to alleviate their symptoms, and carries minimal risk.

Source: