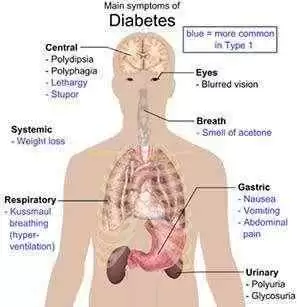 Caption: Image: Wikimedia Commons
Celiac.com 07/14/2014 - Early life intestinal problems have previously been shown to influence diabetes rates. There is also some evidence that a gluten-free diet can lower rates of diabetes, but just how strong is the influence of gluten-free diet on the development of diabetes?

A recent study by a group of researchers in Denmark suggests that maternal gluten-free diet greatly reduces inflammation and rates of diabetes in the offspring of certain mice. This study led the team to hypothesize that a gluten-free diet, which is known to decrease type 1 diabetes incidence, may also offer protection against diabetes when followed during the pregnancy and lactation period.
For their study, the team fed pregnant non-obese diabetic (NOD) mice either a gluten-free diet, or a standard diet, until all pups were weaned to standard diet. Overall, mice which experienced early life gluten-free diets had dramatically lower rates of diabetes and insulitis.
An analysis of gut microbiota using 16S rRNA gene sequencing showed a major difference between both mothers and their offspring, marked by higher levels of Akkermansia, Proteobacteria, and TM7 in the gluten-free diet group. Gluten-free fed offspring showed increased M2 macrophage gene markers and tight junction-related genes in the gut, along with higher levels of pancreatic FoxP3 regulatory T cells.
Gluten-free offspring also had reduced intestinal gene expression of proinflammatory cytokines. Finding more T cells in the pancreas expressing the mucosal integrin α4β7 suggests that this is due to an increase in gut-primed immune cells moving to the pancreas.
The study shows clearly that a gluten-free diet during the fetal and early postnatal life lowers rates of diabetes. This may be due to a change in gut microbiota and a reduction in pro-inflammatory conditions in the gut and pancreas.
Clearly, further study is needed to better understand the factors at play, and how they relate to diabetes reduction efforts.
Source: