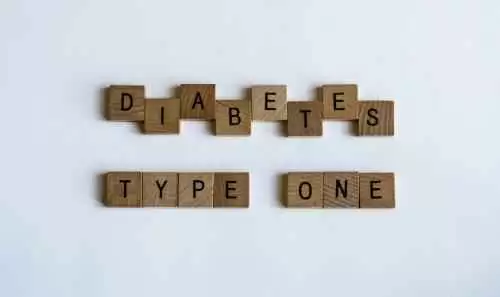 Caption: Can a New Genetic Discovery Help Identify Children at Risk for Type 1 Diabetes? Photo: CC--Practical Cures
Celiac.com 02/28/2018 - In an effort to discover more genes that trigger type 1 diabetes, a team of researchers recently conducted a large, prospective study of children at risk for type 1 diabetes. The end goal is to reveal more targets for treating or even preventing the disease.
The research team included A Sharma, X Liu, D Hadley, W Hagopian, WM Chen, S Onengut-Gumuscu, C Törn, AK Steck, BI Frohnert, M Rewers, AG Ziegler, Å Lernmark, J Toppari, JP Krischer, B Akolkar, SS Rich, JX She; and TEDDY Study Group.
---
Celiac.com Sponsor (A12):


---
The team identified six new chromosomal regions in young people who have already developed type 1 diabetes, or who have started making antibodies against their insulin-producing cells, often a step toward full-blown diabetes that requires lifelong insulin therapy. Their analysis of 5,806 individuals, which is published in the Journal of Autoimmunity, also confirms three regions already associated with one of those related conditions.

The team observed two top autoantibodies. The first, called IAA, acts directly against insulin. The second, called GADA, acts against the enzyme glutamate decarboxylase, which regulates the insulin-producing beta cells in the pancreas. According to Dr. She, about 90 percent of patients with type 1 diabetes start with one of the autoantibodies, and many patients eventually end up with both. The second autoantibody may surface in a few days or even years later.

They began this study with 176,586 SNPs, or single nucleotide polymorphisms. Nucleotides are basic building blocks of our genetic information. According to Sharma, the SNPs evaluated by TEDDY scientists were already linked with other autoimmune conditions like rheumatoid arthritis or celiac disease, but not type 1 diabetes.

The researchers figured out which of these SNPs are different in TEDDY participants with type 1 diabetes versus those with Islet cell autoantibodies versus those with neither. Previous research has shown that the genes associated with IA and actual type 1 diabetes can differ. Dr. She says that even though clinicians regard Islet cell autoantibodies (IA) as a red flag for type 1 diabetes, not every child with IA goes on to develop diabetes, though multiple autoantibodies definitely increase that risk.

The team notes that it is possible that the genes that promote IA development may differ from those that lead to full-blown disease progression.

She says that this is the first study of gene identification for any disease to use this sort of longitudinal information. She add that this and other studies by the TEDDY research group help to clarify the search for important non-HLA genes by adding the "time to disease" perspective.

Source:

 

The researchers are variously affiliated with the Center for Biotechnology and Genomic Medicine, Medical College of Georgia, Augusta University, Augusta, GA, USA; Division of Biostatistics and Data Science, Department of Population Health Sciences, Medical College of Georgia, Augusta University, Augusta, GA, US; the Health Informatics Institute, Morsani College of Medicine, University of South Florida, Tampa, FL, USA; the Division of Population Health Sciences and Education, St George's University of London, London, United Kingdom; the Pacific Northwest Research Institute, Seattle, WA, USA; the Center for Public Health Genomics, University of Virginia, Charlottesville, VA, USA; the Department of Clinical Sciences, Lund University/CRC, Malmö, Sweden; the Barbara Davis Center for Childhood Diabetes, University of Colorado, Denver, Aurora, CO, USA; the Institute of Diabetes Research, Helmholtz Zentrum München, Munich-Neuherberg, Germany; Klinikum rechts der Isar, Technische Universität München, Munich-Neuherberg, Germany; Forschergruppe Diabetes e.V., Munich-Neuherberg, Germany; the Department of Pediatrics, Turku University Hospital, Turku, Finland; the National Institutes of Diabetes and Digestive and Kidney Disorders, National Institutes of Health, Bethesda, MD, USA; and the Center for Biotechnology and Genomic Medicine, Medical College of Georgia, Augusta University, Augusta, GA, USA.