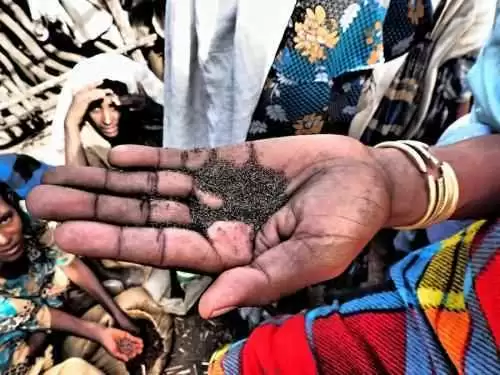 Caption: Photo: CC-- SarahTz
Celiac.com 07/28/2017 - It's no secret that nearly all traditionally brewed beers contain barley. The flavor and body barley imparts on traditional beers is partly responsible for their rich, full taste.
Finding alternatives to barley that are suitable for brewing gluten-free beer has been a challenge. One solution has been to brew beers with traditional barley ingredients, and then use a combination of enzyme action and filtration to render a final product that test below 20ppm gluten required for gluten-free products.
---
Celiac.com Sponsor (A12):


---
---
Celiac.com Sponsor (A12-m):


---
However, that solution is problematic, partly because some countries, like Canada, do not consider such beers to be gluten-free.

That may be set to change, a team reported recently in the Journal of Agricultural and Food Chemistry that beers made with Witkop teff grains may be a good alternative to traditionally brewed barley beers.

Teff is a small gluten-free cereal native to Ethiopia. Teff has remained largely below the radar in western countries, especially where gluten-free products are concerned. It's just not used very much, and not much is known about how it might be used.

Now, Valeria Sileoni and her colleagues have begun to examine the potential of a variety of teff called Witkop as a raw material for malting and brewing. To begin with, the researchers examined the use of Witkop teff in the malting process, during which grains are steeped, germinated and dried. They were looking to establish the optimal malting conditions. They found that Witkop teff took longer to malt than barley, and that the teff uses different enzymes to break down sugars.

The researchers concluded that Witkop teff grains have potential as a raw material for beer production, but would likely require custom malting equipment on an industrial scale.

Stay tuned for more on Teff's potential in the world of gluten-free brewing.

Source: