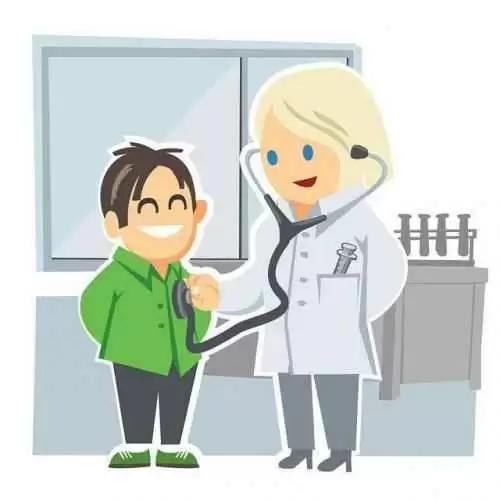 Caption: Can body metrics and rate data help us better understand adolescents with celiac disease? Photo: CC--Wellness GM
Celiac.com 01/04/2017 - A team of researchers recently set out to investigate the impact of celiac disease diagnosis on anthropometric measures at late adolescence, and to assess trends in the prevalence of diagnosed celiac disease over time.
The research team included Amit Assa, Yael Frenkel-Nir, Ya'ara Leibovici-Weissman, Dorit Tzur, Arnon Afek, Lior H Katz, Zohar Levi, and Raanan Shamir. They are variously affiliated with the Institute of Gastroenterology, Nutrition and Liver Disease, Schneider Children's Medical Center, Petach Tikva, Israel, the Sackler Faculty of Medicine, Tel Aviv University, Tel Aviv, Israel, the Medical Corps of the Israel Defense Forces, Ramat-Gan, Israel, the Institute of Gastroenterology, Rabin Medical Center-Beilinson Campus, Petach Tikva, Israel, and with the Ministry of Health in Jerusalem, Israel.
In all, the team reviewed the medical records of 2,001,353 individuals, focusing on body measurements and physical health at the age of 17 years.
Overall, they found and assessed 10,566 cases of celiac disease (0.53%). Multivariable analysis showed that adolescent boys with celiac disease were leaner (Body Mass Index 21.2±3.7 vs 21.7±3.8, p=0.02), while girls with celiac disease were shorter (161.5±6 cm vs 162.1±6 cm, p=0.017) than the general population.
The prevalence of diagnosed celiac disease increased from 0.5% to 1.1% in the last 20 years, mainly among females, who saw a rise of 0.64% vs 0.46% for males. Celiac disease rates were far lower in people of lower socioeconomic status, and those of African, Asian and former Soviet Union origin.
However, the clinical relevance of the small differences suggests that when celiac disease is diagnosed during childhood, final weight and height are not severely impaired.
The team's cohort supports an observed rise in celiac disease diagnoses in the last couple of decades.
Source: