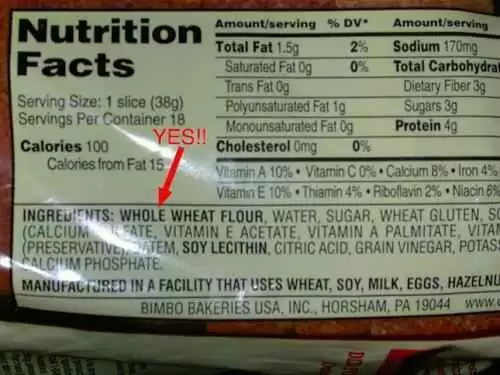 Caption: Can better allergen statements improve food choices by celiacs? Photo: CC--Alex Juel
Celiac.com 11/11/2016 - Do allergen advisory statements for wheat help US consumers with celiac disease make safe food choices?
A team of researchers recently set out to review food that were not labeled gluten-free, but which appeared to be free of gluten ingredients based the ingredients list. The product labels indicated that the products contained no wheat, barley, rye, malt, brewers yeast. The research team included T. Thompson, TB Lyons, and A Jones. They are variously affiliated with Gluten Free Watchdog, Manchester, MA, USA; the Department of Clinical Nutrition, MetroHealth Medical Center, Cleveland, OH, USA, and with Mary Rutan Hospital Nutrition, Bellefontaine, OH, USA.
Gluten testing was conducted via Bia Diagnostics in Burlington, VT, USA. Each product sample was tested in duplicate using the Ridascreen Gliadin sandwich R5 enzyme-linked immunosorbent assay (ELISA) Mendez method (Ridascreen Gliadin R7001) and extracted with the cocktail solution (Art. No. R7006—official Mendez method) following the kit manufacturer's directions (R-biopharm, Darmstadt, Germany).
Seven of the 14 foods with quantifiable gluten in this assessment are single-ingredient foods, such as oat fiber, spices, and green tea leaves. Many single-ingredient foods are considered by consumers to be naturally gluten-free. However, US grain standards allow certain percentages of foreign material in grains, seeds and legumes.
On the basis of this analysis, the current use of allergen advisory statements for wheat or gluten are not useful predictors of whether or not a single or multi-ingredient food product contains 20 or more p.p.m. of gluten.
The authors are urging the regulation and standardization of such precautionary statements so that they are helpful to gluten-free consumers.
Source: