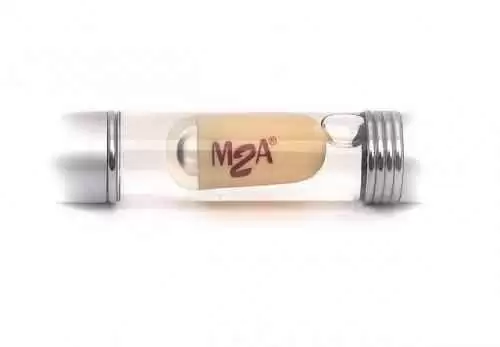 Caption: Photo: CC-- Capt. Kodak
Celiac.com 04/01/2013 - There haven't been many studies that evaluate the usefulness of capsule endoscopy in equivocal celiac disease. A team of researchers recently set out to conduct an evaluation of capsule endoscopy in adult celiac disease, and to assess its potential role in equivocal cases of celiac disease compared with patients with biopsy-proven and serology-proven celiac disease who have persisting symptoms.

The research team included M. Kurien, K.E. Evans, I. Aziz, R. Sidhu, K. Drew, T.L. Rogers, M.E. McAlindon, and D.S.Sanders. They are affiliated with the Department of Gastroenterology at Royal Hallamshire Hospital, Sheffield Teaching Hospitals NHS Foundation Trust in Sheffield, South Yorkshire, United Kingdom.
---
Celiac.com Sponsor (A12):


---
---
Celiac.com Sponsor (A12-m):


---
To determine the use of capsule endoscopy in patients with equivocal celiac disease, compared to patients with biopsy-proven and serology-proven celiac disease who have ongoing symptoms.

To do this, the team conduced a prospective cohort study of 62 patients with equivocal celiac disease and 69 patients with non-responsive celiac disease.

They measured outcome according to the diagnostic yield of capsule endoscopy in equivocal cases and accuracy of mucosal abnormality detection in patients with non-responsive celiac disease.

They found that the 62 cases of equivocal celiac disease could be divided into two subgroups: group A, with 32 cases of antibody-negative villous atrophy, and group B with 30 cases of Marsh 1-2 changes.

In group A, using capsule endoscopy, the team was able to diagnose celiac disease or Crohn's disease in 9 of 32 patients (28%), compared with just 2 of the 30 patients in group B (7%; P = .044).

In patients with persistent celiac disease symptoms, the team made
significant capsule endoscopy findings in 8 of 69 patients (12%), including 2 cases of enteropathy-associated lymphoma, 4 cases of type 1 refractory celiac disease, 1 polypoidal mass histologically confirmed to be a fibroepithelial polyp, and 1 case of ulcerative jejunitis.

This outcome was significantly lower than the diagnostic yield of capsule endoscopy in antibody-negative villous atrophy (P = .048).

It is important to remember that this study was restricted to a single clinic. That said, this is the first time that researchers have used capsule endoscopy to systematically evaluate equivocal celiac disease.

Because the diagnostic rates for capsule endoscopy in patients with antibody-negative villous atrophy are better than that of capsule endoscopy in patients with celiac disease with persisting symptoms, the researchers are encouraging the use of capsule endoscopy in equivocal cases, especially in cases where patients antibody-negative villous atrophy.

Source: