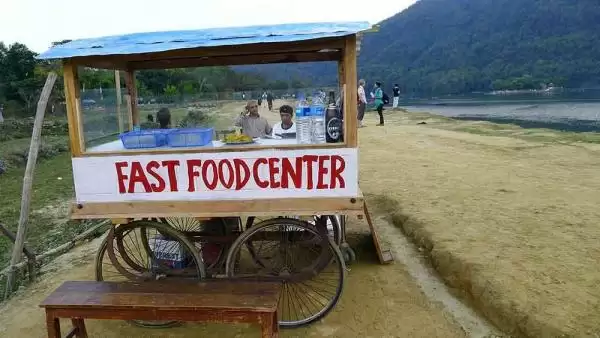 Caption: Image: CC--Imad HADDAD
Celiac.com 09/28/2018 - MIT researchers have found that intestinal stem cells removed from mice after fasting for 24 hours and grown in culture have twice the regenerative capacity of stem cells grown in culture from non-fasting mice. The study provides evidence that fasting induces a metabolic switch in the intestinal stem cells, switching from utilizing carbohydrates to burning fat. Switching these cells to fatty acid oxidation enhances their function significantly. The study also found that the beneficial effects of fasting can be reproduced by treating mice with a molecule that mimics the effects. Stem cell regeneration is dramatically improved by fasting in both young and older mice.
Intestinal stem cells in humans lose their ability to regenerate as humans age, making it more difficult for older people to recover from gastrointestinal disease and disorders. Fasting and/or the use of drugs to mimic the regenerative effects of fasting on intestinal stem cells may, therefore, be useful to improve recovery from intestinal injury in older patients if the mice study findings are shown applicable to humans.
---
Celiac.com Sponsor (A12):


---
---
Celiac.com Sponsor (A12-m):


---
This study brings to mind past research on the protein R-spondin1 which showed great potential in completely regenerating and restoring the intestinal lining. R-spondin1 was being developed as a drug by Nuvelo, Inc. of San Carlos, CA designated as NU206 in 2005. Despite early successful human safety clinical trials in 2008, research was shelved and the promising drug has continued to sit idle on the shelf for years. The patent for NU206 is now owned by ARCA Biopharma http://arcabio.com/ of Westminster, CO after a merger with Nuvelo, Inc. in 2009.

Fasting to regenerate the intestinal lining is free and requires no FDA approvals (though physician supervision may be advised.)

Fasting may provide other potential health benefits. A Yale study found that during dieting or fasting the compound beta-hydroxybutyrate is produced which inhibits the inflammatory response in several disorders including autoimmune diseases, type 2 diabetes, Alzheimer's disease, atherosclerosis, and autoinflammatory disorders.

Fasting can also affect the activation of T cells. T cells are leukocytes, white blood cells. T cells are activated by antigens from pathogens presented to T cell receptors which initiates an immune response against the pathogens. In autoimmune disease, antigen presented to T cell receptors initiates an immune response which results in damage to the body itself. A Luxembourg Institute of Health study found that glutathione, important for metabolic waste disposal and detoxification, also acts as a switch which stimulates T cell energy metabolism while keeping T cells clear of metabolic wastes. Without glutathione, T cells remain inactive and sit in a hibernation state. T cell inactivity is undesirable for fighting off an infection, but, otherwise, keeping T cells inactive may ward off harmful effects of autoimmune disease.

Fasting lowers the body's glutathione level as the body constantly consumes glutathione. In one 7-day fasting study involving healthy humans, a progressive decline in total glutathione concentration in leukocytes was found during seven days of starvation due to a decrease in free glutathione content. This study provides proof that fasting lowers glutathione levels in T cells. Hence, based on the Luxembourg study, fasting can reduce or stop the activity of T cells. Thus, fasting can be used to relieve the symptoms of autoimmune disease resulting from a T cell immune response, providing that the subject is otherwise infection free and has no condition requiring an active T cell response.

Finally, as shown in a University of Southern California study, multiple fasting cycles lasting 2 to 4 days over a period of 6 months in both mice and humans work to rid the body of older and damaged white blood cells and trigger white blood stem cells to self-regenerate and fully repopulate the immune system with new white blood cells. Besides having applications to recovery from immune system damage caused by cancer chemotherapy toxicity, these immune system rejuvenation effects from fasting may have potential benefit applicable to treatment of autoimmune disorders.

Sources:

Fasting boosts stem cells' regenerative capacity.
A drug treatment that mimics fasting can also provide the same benefit, study finds.
Anne Trafton - MIT News Office
May 3, 2018
http://news.mit.edu/2018/fasting-boosts-stem-cells-regenerative-capacity-0503

Fasting Activates Fatty Acid Oxidation to Enhance Intestinal Stem Cell Function during Homeostasis and Aging.
Mihaylova MM, Cheng CW, Cao AQ, Tripathi S, Mana MD, Bauer-Rowe KE, Abu-Remaileh M, Clavain L, Erdemir A, Lewis CA, Freinkman E, Dickey AS, La Spada AR, Huang Y, Bell GW, Deshpande V, Carmeliet P, Katajisto P, Sabatini DM, Yilmaz ÖH.
Cell Stem Cell. 2018 May 3;22(5):769-778.e4. doi: 10.1016/j.stem.2018.04.001.
https://www.cell.com/cell-stem-cell/fulltext/S1934-5909(18)30163-2

Mitogenic influence of human R-spondin1 on the intestinal epithelium.
Kim KA, Kakitani M, Zhao J, Oshima T, Tang T, Binnerts M, Liu Y, Boyle B, Park E, Emtage P, Funk WD, Tomizuka K.
Science. 2005 Aug 19;309(5738):1256-9.
https://www.ncbi.nlm.nih.gov/pubmed/16109882

Nuvelo, Inc. Announces Positive Results from Phase 1 Clinical Trial of NU206 in Healthy Volunteers.
Published: Dec 10, 2008
https://www.biospace.com/article/releases/nuvelo-inc-announces-positive-results-from-phase-1-clinical-trial-of-nu206-in-healthy-volunteers-/?keywords=nu206

Anti-inflammatory mechanism of dieting and fasting revealed.
By Karen N. Peart
February 16, 2015
https://news.yale.edu/2015/02/16/anti-inflammatory-mechanism-dieting-and-fasting-revealed

Master detox molecule boosts immune defenses.
Scientists discover an unknown immune mechanism.
April 18, 2017
https://www.sciencedaily.com/releases/2017/04/170418120923.htm

Glutathione Primes T Cell Metabolism for Inflammation.
Mak TW, Grusdat M, Duncan GS, Dostert C, Nonnenmacher Y, Cox M, Binsfeld C, Hao Z, Brüstle A, Itsumi M, Jager C, Chen Y, Pinkenburg O, Camara B, Ollert M, Bindslev-Jensen C, Vasiliou V, Gorrini C, Lang PA, Lohoff M, Harris IS, Hiller K, Brenner D.
Immunity. 2017 Apr 18;46(4):675-689. doi: 10.1016/j.immuni.2017.03.019.
https://www.cell.com/immunity/fulltext/S1074-7613(17)30129-2

The effect of fasting on leukocyte and plasma glutathione and sulfur amino acid concentrations.
Martensson J.
Metabolism. 1986 Feb;35(2):118-21.
https://www.ncbi.nlm.nih.gov/pubmed/3945186

Fasting triggers stem cell regeneration of damaged, old immune system
BY Suzanne Wu - USC News
June 5, 2014
https://news.usc.edu/63669/fasting-triggers-stem-cell-regeneration-of-damaged-old-immune-system/

Prolonged Fasting Reduces IGF-1/PKA to Promote Hematopoietic-Stem-Cell-Based Regeneration and Reverse Immunosuppression
Chia-Wei Cheng, Gregor B. Adams, Laura Perin, Min Wei, Xiaoying Zhou, Ben S. Lam, Stefano Da Sacco, Mario Mirisola, David I. Quinn, Tanya B. Dorff, John J. Kopchick, Valter D. Longo
Cell Stem Cell. 2014 Jun 5; 14(6): 810-823.
https://www.cell.com/cell-stem-cell/fulltext/S1934-5909(14)00151-9
https://www.ncbi.nlm.nih.gov/pmc/articles/PMC4102383/