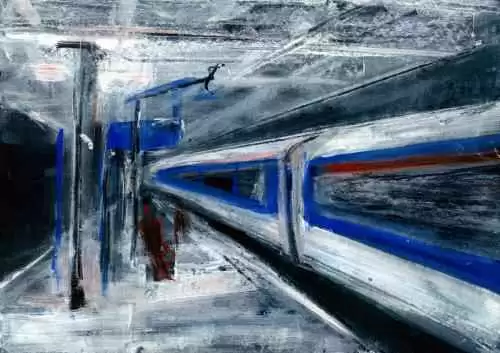 Caption: Image: CC--frederic glorieux
Celiac.com 12/26/2016 - Could gluten-degrading enzymes offer a better future for celiac patients? Rothia mucilaginosa is an oral microbial colonizer that can break down proline- and glutamine-rich proteins present in wheat, barley, and rye that contain the immunogenic sequences that drive celiac disease. A team of researchers recently set out to isolate and identify the enzymes and evaluate their potential as novel enzyme therapeutics for celiac disease.
The research team included G Wei, N Tian, R Siezen, D Schuppan, and EJ Helmerhorst. They are variously affiliated with the Department of Molecular and Cell Biology at the Henry M. Goldman School of Dental Medicine in Boston, Massachusetts; the Bacterial Genomics Group, Center for Molecular and Biomolecular Informatics at Radboud University Medical Centre, Nijmegen, the Netherlands; the Division of Gastroenterology, Beth Israel Deaconess Medical Center, Harvard Medical School, Boston, Massachusetts; and with the Institute of Translational Immunology and Research Center for Immunology, University Medical Center, Johannes-Gutenberg-University, Mainz, Germany.
---
Celiac.com Sponsor (A12):


---
---
Celiac.com Sponsor (A12-m):


---
They first extracted and separated membrane-associated R. mucilaginosa proteins using DEAE chromatography. They tracked enzyme activities using paranitroanilide-derivatized and fluorescence resonance energy transfer (FRET) peptide substrates, and by gliadin zymography. They determined epitope elimination in R5 and G12 ELISAs. They identified gliadin-degrading Rothia enzymes by LC-ESI-MS/MS as hypothetical proteins ROTMU0001_0241 (C6R5V9_9MICC), ROTMU0001_0243 (C6R5W1_9MICC), and ROTMU0001_240 (C6R5V8_9MICC).

The Rothia subtilisins and two subtilisins from Bacillus licheniformis, subtilisin A and the food-grade Nattokinase, efficiently degraded the immunogenic gliadin-derived 33-mer peptide and the immunodominant epitopes recognized by the R5 and G12 antibodies.

This study identified Rothia and food-grade Bacillus subtilisins as promising new candidates for enzyme therapeutics in celiac disease. To do this, the team cleaved succinyl-Ala-Ala-Pro-Phe-paranitroanilide, a substrate for subtilisin with Pro in the P2 position, as in Tyr-Pro-Gln and Leu-Pro-Tyr in gluten, which are also cleaved. Consistently, FRET substrates of gliadin immunogenic epitopes comprising Xaa-Pro-Xaa motives were rapidly hydrolyzed.

They found that Rothia subtilisins and two subtilisins from Bacillus licheniformis, subtilisin A and the food-grade Nattokinase, efficiently degraded the immunogenic gliadin-derived 33-mer peptide and the immunodominant epitopes recognized by the R5 and G12 antibodies.

Rothia and food-grade Bacillus subtilisins show promise for development as enzyme therapies for celiac disease.

Source: