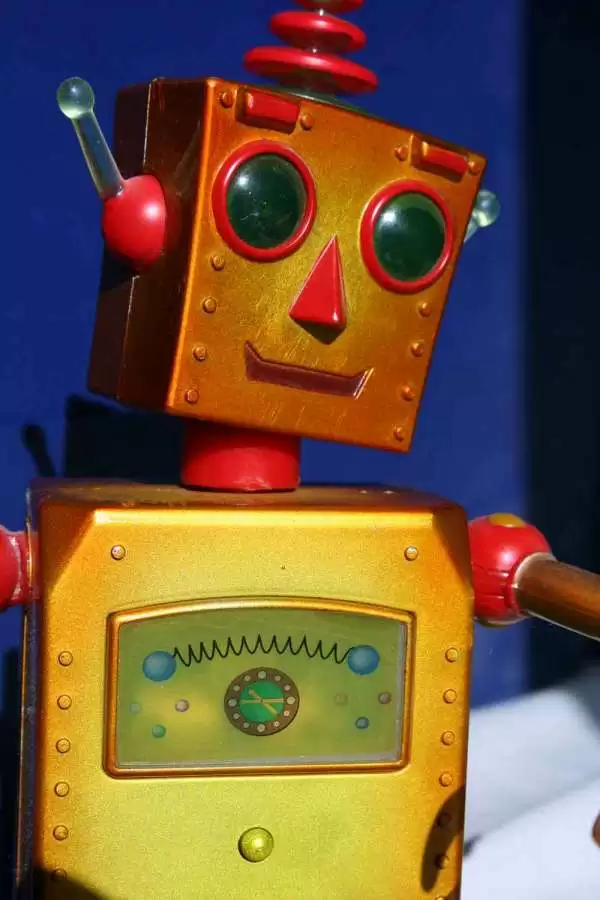 Caption: Robot. Image: CC BY 2.0--Robin Zebrowski
Celiac.com 07/05/2019 - Researchers have created formulas that allow computers to rapidly analyze biopsy images and shrink the time it takes to accurately diagnose celiac and other gut diseases in children. Faster, more accurate diagnosis likely means faster treatment.
The researchers include Sana Syed, assistant professor of pediatrics at the University of Virginia (UVA) School of Medicine, Donald Brown, founding director of the UVA Data Science Institute, Aman Shrivastava, alumnus of the Master of Science Data Science program, and a team of colleagues.
---
Celiac.com Sponsor (A12):


---
---
Celiac.com Sponsor (A12-m):


---
Their team created a machine learning tool that can quickly read thousands of biopsy images and easily spot environmental enteropathy and celiac disease, two conditions that can cause stunting and nutritional deficiencies in children.

Currently, diagnosing celiac disease and environmental enteropathy requires an endoscopy with four to six biopsies that must then be assessed. Because celiac disease and environmental enteropathy are similar, clinicians often have a hard time telling the two apart when reviewing biopsy slides. And because these conditions affect only part the bowel, patients may need multiple biopsies, which can be painful and invasive.

The team's algorithm can identify and differentiate biopsy results from children with celiac disease or environmental enteropathy with 93.4 percent accuracy.  The algorithm has a false-negative rate of just 2.4 percent. Most mistakes happened when the model confused celiac disease with healthy tissue, say researchers.

These results show how machine learning might soon change the way doctors diagnose pediatric celiac disease and other disorders.

The main goal, according to the team, was to create a way to clinical and molecular data that will support "the construction of biologically informative and clinically useful integrative prognostic models for pediatric undernutrition."

"Machine learning algorithms [that can] look for distinctive patterns in input images and...find key distinguishing features between many overlapping diseases." 

In addition to helping speed celiac diagnosis, the results of this study could be helpful for patients with environmental enteropathy. 

Environmental enteropathy affects one in five children under the age of five in low- and middle-income countries, but it also affects children in poor rural America, where sanitation, clean water, and nutritious food can be hard to come by.

We know researchers have made progress in diagnosing celiac disease without biopsy, especially in children. 

Based on these findings, it may not be too long before machines are reading patient biopsies to quickly diagnose celiac disease or other gut conditions.

Greater speed and accuracy of celiac disease diagnosis will be a major step forward for people with the disease.

Read more at Harvard.edu