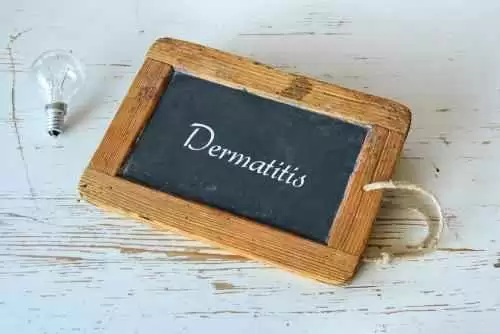 Caption: Image: CC--hazma butt
Celiac.com 03/06/2017 - Dermatitis herpetiformis is an autoimmune skin-blistering disease which is commonly associated with celiac disease. The most common treatments are a gluten-free diet along with the addition of dapsone. DH that does not respond to either a gluten-free diet, or to dapsone, is treated with other immune-suppressing medications, but results have been mixed.
Now, for the first time, a patient treated with rituximab therapy had resolution of both his pruritus and skin rash. "In addition, the levels of both anti-tissue and anti-epidermal transglutaminase antibodies normalized," said Dr. Ron Feldman of Emory University School of Medicine.
---
Celiac.com Sponsor (A12):


---
---
Celiac.com Sponsor (A12-m):


---
Writing in JAMA Dermatology, Dr. Feldman and colleagues describe a man in his 80's with a five-year history of worsening DH. He was put on a gluten-free diet along with dapsone 50 mg daily, but his pruritic rash persisted. Dapsone was discontinued because of worsening anemia. He began treatment with 3 g sulfasalazine daily, but this was discontinued due to gastrointestinal symptoms. His disease worsened, and he was put on a tapering course of prednisone from 40 mg to 10 mg daily along with azathioprine titrated up to 2.5 mg/kg daily. However, his disease continued to worsen over subsequent months.

He was then treated with rituximab according to the protocol used to treat lymphoma: four weekly infusions of 375 mg/m2. "Rituximab," says Dr. Feldman, "has already shown efficacy in the treatment of other autoimmune blistering diseases such as pemphigus and pemphigoid and may have relevance with other B cell mediated diseases in dermatology."

Thirteen months after treatment, the patient experienced complete resolution of pruritus and other symptoms of DH, as well as normalization of antibodies against both epidermal and tissue transglutaminases.

Not only was there a normalization of antibodies against both epidermal and tissue transglutaminases, the patient went into remission and has remained symptom-free for up to a year and a half thus far, said Dr. Feldman.

There is some cause for excitement here, since rituximab is well tolerated and can potentially provide long lasting remission with removal of pathogenic autoimmune B cells.

Dr. Feldman concedes that their patient did not have serious gastrointestinal symptoms, but remains "hopeful that rituximab may provide similar benefits for patients with celiac disease, in which anti-tissue transglutaminase antibodies play a role, although further research will need to be done to confirm this."

Source: