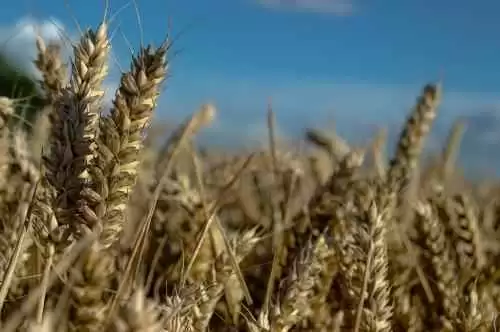 Caption: Photo: CC--Brad Higham
Celiac.com 01/08/2018 - Imagine gluten-free wheat. Well, actually you don't have to imagine it, because a group of scientists has used a gene-editing technique called CRISPR/Cas9 to cut selected genes from a wheat genome, and presto, gluten-free wheat is a thing.
As people in numerous countries debate genetically modified crops, some countries, including France and Germany, have passed laws to prohibit their cultivation.
In this case, we're talking about genetic modification; changing the basic genetic structure of the plant. The greatest objections around GMO practices have been focused on the insertion of DNA from one species into another species, says Francisco Barro, a plant biotechnologist at the Institute for Sustainable Agriculture in Spain.
To steer clear of this genetic process, Barro and his team used the gene-editing technique CRISPR/Cas9 to remove certain genes from a wheat genome. Their team focused on alpha-gliadins, gluten proteins that are thought to be the trigger for immune system reactions in people with celiac disease and gluten sensitivity.
To accomplish their goal of removing the culprit gene(s), the research team used the scissorlike Cas9 protein to cut out 35 of the 45 alpha-gliadin genes. Lab tests showed that the new wheat strain reduced the immune response by 85 percent, the team reported.
Far from being any kind of decisive breakthrough though, this is just one "really important step in maybe producing something that is going to be incredibly useful," says Wendy Harwood, a crop geneticist at the John Innes Center in England.
Meanwhile, Barro says his team is working on targeting more gluten-triggered genes to develop a completely safe strain of wheat for celiac patients.
Source: